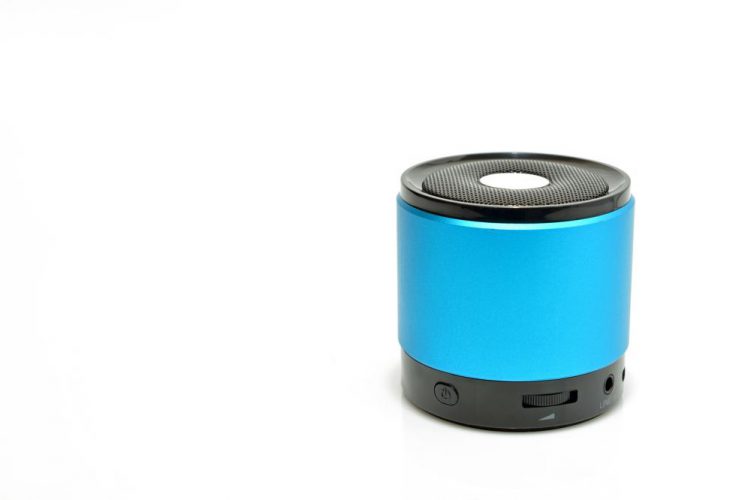 Though not the latest in wireless audio technology, Bluetooth speakers are still one of the best inventions man has come up with.
Originally used to transfer data between two phones, Bluetooth technology has developed leaps and bounds; now, it is able to transmit audio from gadgets like smartphones, tablets and even laptops to speakers that play it out loud.
Considered as replacement speakers, Bluetooth speakers do not have the power and capability to function as surround sound speakers for, say, a home entertainment system. Most Bluetooth speakers do not even produce enough bass to liven up a small house party.
However, even if they are not as powerful as those big speaker systems, they are handy and portable.
Because these Bluetooth speakers are wireless and small, they can be carried around to make music on the go possible. As a matter of fact, most Bluetooth speakers are designed in such a way that makes them possible to be carried in your pants pocket or placed in your backpack.
Some of the best Bluetooth speakers on the market today are from major electronic brands and manufacturers like JBL, Bose, Sony, Samsung and Altec Lansing, among others. These manufacturers, needless to say, have an impressive lineup of speaker models, which can – of course – cost a fortune.
But there are also some brands that perform pretty well, even if they do not have big names. Most Bluetooth speakers available right now have prices that range from $50 (or less) up to around $400.
Know Your Needs
Are you looking to buy a Bluetooth speaker? Before anything else, your first consideration must be your own needs and preferences. What kind of Bluetooth speakers do you want?
If you are looking for a lightweight speaker to use for your everyday workout at the gym, you can do well with an entry level Bluetooth speaker that is not so big or expensive.
However, if you aim to make the Bluetooth speaker a constant fixture in your home as a part of your home entertainment system, you must be prepared to shell out more money. To better understand what your needs are, think about the following points:
The Sound
Logically, this must be a matter of great importance. Each person has a different reason for buying a Bluetooth speaker, and everyone has different tastes, too.
A person might want to get a Bluetooth speaker for the purpose of turning it into a speakerphone; another might want it so he could have music playing while he is in the shower, like the Omaker M4.
Still, another person might want a speaker for listening to soft music before bed, watching movies or for bike riding. What do you intend to use the speaker for?
Do you want something loud with deep bass like the JBL Flip 3, or are you okay with just enough treble? Your answer to these questions will help you decide on the right speaker.
The Design and the Size
Bluetooth speakers come in almost all shapes and sizes. There are pocket-size speakers that are especially made for people who travel a lot and like taking their music with them, big booming ones that can only be transported occasionally from one part of the house to another, and all sizes in between.
Designs also vary, with some speakers being designed after cartoon characters or movie franchises and other that double as house decors.
There are also speakers that have clean and minimalistic designs, like the Photive Hydra or smart looking eye candy like the Bose SoundLink Color. Again, your preference should help you decide which speaker to get.
Indoor or Outdoor Use
Ideally, all Bluetooth speakers are designed for both indoor and outdoor use.
However, there are speakers that are specially made for specific purposes, like the UE Boom 2, which is ideal for poolside activities and other situations that require a speaker that is both waterproof and shockproof.
If your speaker use will be limited to the house and activities around it, you can probably get something that would blend with the furnishings in your home.
Your Budget
How much are you willing to spend for your Bluetooth speaker purchase?
This is also an important consideration, after laying down your requirements and your design and size preferences.
Bluetooth speaker prices range from $50 to several hundreds of dollars, so set an amount that you would be willing to fork out. With this budget in mind, you can narrow your choices down even further.
Advanced Bluetooth Technology
Almost all modern gadgets come with Bluetooth technology, which has led to the rise of Bluetooth speakers that can be paired with them.
In essence, Bluetooth transmission tends to diminish audio performance. Fortunately as Bluetooth technology continues, these little snags get ironed out. That said, your best bet is a Bluetooth speaker that has advanced Bluetooth 4.0 technology.
Other Features
Since you will be spending your hard-earned money on buying a Bluetooth speaker, you might as well look for additional features like an auxiliary port.
This will allow you to play music from non-Bluetooth devices.
You might also want to look for speakers that are equipped with frequency drivers and passive radiators that make for more pleasing sound effects. You can also look at models that have memory card slots, alarm features and built in FM radios.
Make your decision less stressful by keeping these considerations in mind and you will surely achieve ultimate satisfaction with your choice.