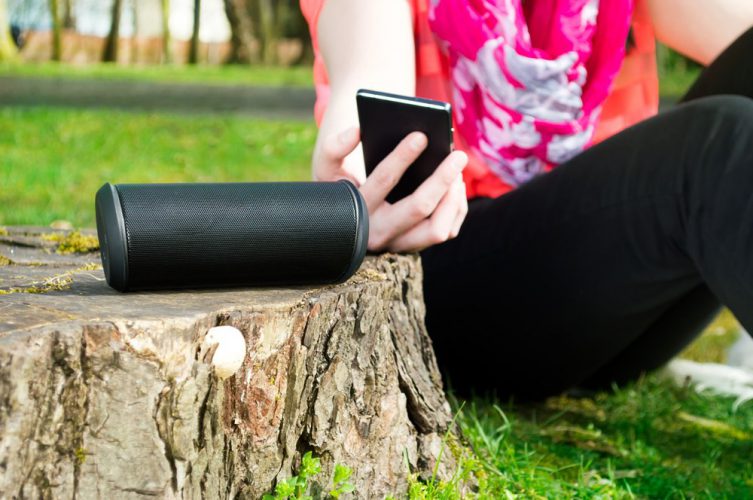 This year has been quite busy, especially when it comes to audio devices. Although the year is not yet over, quite a few amazing products have been released, and there is still time for some of these products to be outpaced. Even though it's only been half a year, there are plenty of updates that are worth mentioning.
This is a kind of review, or if you would like it worded in another way, a progress report. That's right, a mid-year progress report, although instead of thinking about your classes, you will get to check out these amazing Bluetooth speakers. Also, you will find out which Bluetooth speaker has the best bass.
The Creative Soundblaster Roar 2 is the most cost-efficient speaker, with a price of about $150. This is supposed to be the Swiss Army knife of speakers, if not the actual Swiss general. It is relatively inexpensive but still packs a decent bass and a good sound.
The Creative Soundblaster Roar 2 remains one of the best speakers out there. The first model was very good and a pleasant surprise as well, but the second model is not only better, but also less expensive!
We were quite impressed by the original The Creative Soundblaster Roar 2, so we knew that Creative would not disappoint us this time either. Also, when it comes to the actual bass, this speaker has one of the best ones I have ever heard—or felt.
Also, this model is more compact, which is why it has earned its spot on our list. Even though it is smaller and a tad lighter as well, it still manages to keep a very good—if not better—sound. However, what we are most impressed by is its functionality. It has a USB output through which you can charge your devices, as well as NFC. It also has a decent built-in voice recorder, a slot for your micro SD card and it can even become your computer's external sound card!
Its versatility allows you to play music stored on your USB stick or on your SD card. It has a 6k mAh battery that will allow you to play music for up to 8 hours. Also, an issue that we appear to have encountered quite a lot is this: one cannot manage turning the volume down without accessing the source device. This issue is now fixed, thanks to the on-board controls which allow you to manually and directly do this.
And this device delivers a crystal clear sound, but its bass is what we are particularly interested in. It has a feature called "TerraBass," which is quite new on the market. Most of the time, when a sound is played at a very low volume, lower frequencies are reached (or stressed) in order for us to still be able to hear the bass.
Creative supposedly fixed this through its new implemented feature—the bass is upped smartly, without over-accentuating the sound levels and thus creating a rather artificial sound. This in turn makes the experiences more enjoyable and smoother. Also, there is this feature called "ROAR," which also tells a lot about the origin of the name of this product.
Turning this feature on will give your speaker a small but clear boost in volume, without distorting the frequencies in any way! This means that even some of the vocals will have a clear and louder sound.
Even though this speaker has plenty of features, the most impressive one is the effort of the team to make the device cheaper. Keeping its price under $200 is quite a challenging task nowadays. It has 1,600 reviews on Amazon and a 4 out of 5-star rating.
The Anker Soundcore is another great and even less expensive device, although this does not mean its sound quality is bad. Even though there are plenty of reasonably priced Bluetooth speakers, this one stands out the most, especially due to its 24 hour long battery life.
Even though this brand used to be popular because of the phone accessories it was producing, they managed to remain impressive in the audio industry as well. It is not really that amazing when it comes to the sound quality it delivers, but if you are not an audiophile, it might just be the best choice for you
. And considering its price, it is impressive. It really makes us wonder how they have managed to do this and still maintain a low price of under $50.
But which Bluetooth speaker has the best bass? Probably our last one.
The amazing product that we have managed to get our hands on is the Fluance Fi70 speaker. However, we need to make one thing clear—this device is absolutely not portable. Even though you can move it about in your house, it weighs 81lbs., which means that you will get quite a workout if you do so.
But it is still a Bluetooth device, and thanks to its huge size it manages to deliver quite the sound for you. Whether you are listening to music or watching a movie, this device will absolutely blow your mind with the quality of its sound and the sheer strength of its bass.
Its design is clear and minimalistic, which means that you will not even have any buttons through which you can modify the volume. However, there are touch sensitive controls on its back—they allow you to alter the volume, change tracks or even modify inputs.
Also, one feature that we truly liked was the fact that if you are too lazy to get up and touch the controls, you can simply use the remote in order to control it.
This product is obviously a bit more expensive, but it also has a near-perfect score on Amazon. Even though it is quite bulky, its bulkiness actually allows it to deliver a good sound with an amazing bass. This product is clearly the answer to our question of which Bluetooth speaker has the best bass
All in all, the Fluance speaker is the winner, as long as you can afford it!