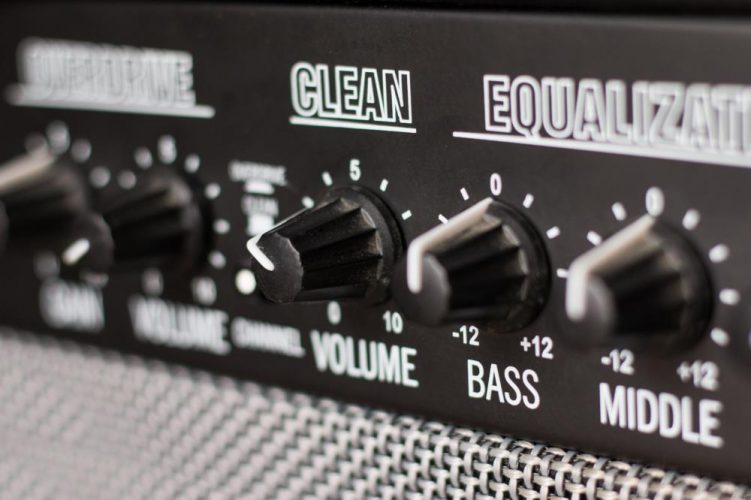 Nope, this is not about Meghan Trainor, or about how her momma told her that being full bodied is not a problem when it comes to finding real love.
This is, however, about our love for bass – that full-bodied deep reverberating sound that makes us move to the beat – and the different Bluetooth speakers that give us those ever-so low tones and ranges.
Why bass?
Have you ever tried playing dance music on your smartphone in order to liven up a party? If you have, then you know exactly how frustrating and embarrassing the result is.
Annoying as it is, your smartphone can never produce those deep pounding beats that will encourage everyone to groove and shake it.
Fortunately, you do not have to do that anymore if you have portable Bluetooth speakers. By pairing your smartphone or any Bluetooth-enabled device with a portable Bluetooth speaker, you can turn up the beat and the volume with a touch of a button.
Portable speakers of the yesteryears cannot hold a candle to the portable Bluetooth speakers of today.
While the old version speakers sounded tinny, had poor power and required cables and wires, today's speakers can connect wirelessly, play non-stop music for as long as 15 hours and sound really good.
These new generation portable speakers also have features their predecessors did not possess, such as charging options and speakerphone functions.
Thanks to the technology that enabled the development of these speakers, having music on the go and sharing it with others has become a lot easier.
On the flip side, this same technology has made it very difficult to find the right speakers with the right amount of bass, due to the endless options you have.
To help you narrow your choices down, we have compiled a list of the portable Bluetooth speakers that we feel produce an amount of bass that is worth mentioning.
If you want bass, go Bose. Though small and handy, the SoundLink Color packs a pretty neat bass for its size and delivers full-range sound that is characteristic to every Bose speaker.
With voice prompts to ensure connectivity, this easy to pair speaker comes in black, mint, red, blue and white to match any preference and style.
The SoundLink Color delivers a satisfying listening experience with its clear and well-balanced sound through an amazing combination of highs, mids and lows for up to 8 hours on a single charge.
If the SoundLink Color has great bass, wait till you hear the SoundLink Mini 2, which has deep and warm bass.
However, unlike the SoundLink Color, the Mini 2 is not small enough to be carried around every day.
The SoundLink Mini 2, which is a much improved version of the SoundLink Mini, is probably the smallest you can get when it comes to the massive bass sound you are looking for, thanks to its passive radiators and dual main drivers.
The Mini 2 also has a charging dock, eliminating the need for a Micro USB cable (which you still can use, if you feel like it) and has a playtime of up to 10 hours.
If you are a Beats by Dr. Drew fan, you will love the Beats Pill XL, which delivers a loud, powerful and substantial bass. While it can be a bit too big to hold in your hand or stick in your back pants pocket, you can still hit the road with it.
For added volume and bass power, you can pair it with another unit for twice the volume and twice the bass.
As if that's not enough, the Pill XL also doubles as a speakerphone and has the capability to charge other devices like your smartphone. It has a playtime of 7 hours.
Do you want heavy-hitting sound? Try the Infinity One Premium, which pumps out a rich and deep bass sound that will surely perk you up.
Aside from the speaker's 4 full-range drivers that produce top-notch sound quality, the Infinity Premium One is water-resistant and is capable of charging your smartphone and other gadgets. Though a bit bigger and pricier than other speakers, this unit is definitely worth it.
Pegged as "the outdoor performer," the Nyne Bass produces rich and robust sound that will surely get the crowd going. Bring it with you to any gathering and you are guaranteed to liven up the atmosphere with its powerful and richly balanced sound.
Its rubberized exterior makes it perfect for outdoor use and its Bluetooth 4.0 technology ensures that you can easily pair it with any Bluetooth-enabled device.
Not only does it produce an overall amazing sound for a fun time, it also doubles as a speakerphone that can bring your smartphone and other devices back to life with its charging capability.
Enjoy music on the go with any of these portable Bluetooth speakers. Designed to provide you with rich and robust sound wherever you go, these speakers surely give you the best value for your money.
Though some of them are not as compact and lightweight as the others, all of them are guaranteed to give you the music you need with the kind of bass you are looking for.
If none of these models appeal to you, don't despair. There are more bass-producing speakers out in the market and you will surely find one that's right for you.