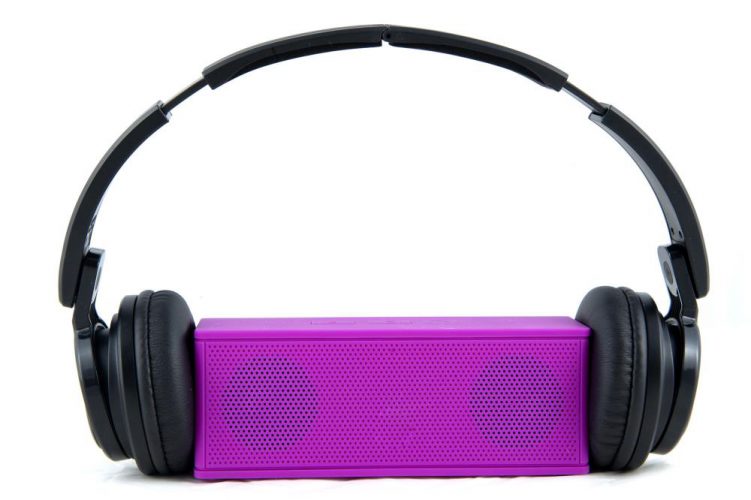 The world is going wireless, and you can see it everywhere – corded phones have developed into mobile phones, which later evolved into smartphones powered by wireless internet, which itself has progressed from what was once known as cabled Ethernet.
We are at the threshold of an untethered connected world – and it's about time you joined in.
How, you ask? By setting your music free. Say goodbye to the earphones and cabled headphones of yesteryear and say hello to today's Bluetooth speakers.
Bluetooth speakers come in many shapes and sizes, with various features and specifications that suit every person's requirements and preferences. Of course, the wider your range of choices, the more difficult it is to decide which one is right for you.
While there are many brands and kinds that could steal your attention and take your sights away from what you really want, your choice ultimately boils down to three considerations: value for your money, design and performance.
To help you in making your choice, we have compiled the five top rated Bluetooth speakers of today.
Bose is a major name in the speaker industry, manufacturing one speaker model after another, all with the signature quality that is unique to Bose.
However, not everyone can get his hands on a Bose because the name has always been known to produce high-end speakers with high-end price tags.
And so the snooty image of Bose tends to remain at the back of your mind: Bose is the god of speakers and you've always wanted one, but no thanks. You can spend your hard-earned money elsewhere.
Bose has shattered this image once and for all, with the Bose SoundLink Color.
A portable speaker that crams the full power of Bose in a small yet vibrant and lightweight package, Bose SoundLink Color is sure to make a lot of people happy.
If singing and dancing in the shower is your game, then you have to get yourself an Omaker M4 Portable Bluetooth speaker, costing around $90 on Amazon.
This handy and splashproof speaker combines the speedy pairing power of the latest Bluetooth 4.0 technology with the rugged construction and design that makes the M4 a truly great find.
Weighing a mere 0.7 lbs, the M4 makes an ideal companion for many indoor and outdoor activities. Get full-range, vibrant and clear music from a speaker that can snugly fit in the palm of your hand and will survive minor drops and bumps.
Aside from Bluetooth, the M4 also makes use of NFC technology, allowing you to play music from your NFC-enabled device. Or you can choose to play music from a non-Bluetooth device by plugging your gadget to the speaker's aux input port.
If you're already a Logitech UE Boom fan, you will surely love its successor – the UE Boom 2, priced at roughly $200 on Amazon.
This very handy cylindrical speaker does not just give you 360 degree quality sound; it also gives you Bluetooth range that is almost three times the original, from 33 feet to 100 feet.
Taking off from the original Boom's Ingress Protection of IPX4, the Boom 2 has an IP rating of IPX7, making it waterproof and – therefore – more fun.
Just imagine the kind of activities you can now make more colorful and more dynamic with your favorite kind of music. True to the spirit of fun it embodies, the Boom 2 comes in various editions.
A range of colors are available with trendy names like the Yeti (white), BrainFreeze (blue), Green machine (green), Tropical (orange), Cherrybomb (red) and Phantom (black).
Want to have fun without worrying about the damage water and dirt can do to your speaker? With the Boom 2, you can do just that.
Another major name in the speaker world, JBL releases the Flip 3, a splash proofspeaker that also doubles as a noise cancelling speakerphone that's ideal for taking calls.
Priced for aroung $100 on Amazon, the Flip 3 is powered with Bluetooth technology that allows untethered connectivity with up to three devices.
Of course, the Flip 3 gives you the deep and rich bass sound that is characteristic of JBL, plus clear and vibrant highs and mids, thanks to the speaker's dual 1.25-inch drivers. You can even amplify your music further by linking three UE speakers together to experience eargasm at its finest.
Despite its very simple design, the Flip 3 performs exceptionally well for a speaker priced below $100, especially because the battery lasts up to 10 hours in between charging sessions.
If you want a no-nonsense speaker that delivers amazing vocals and instrumentation without the fuss and the cost of higher-end speakers, the Photive Rain might just be your best bet.
Priced for roughly $25 on Amazon, the waterproof and shockproof Rain makes an ideal companion for rough and tough activities.
Using a MicroUSB cable for charging, the Rain boasts a playtime of up to 8 hours. With a Bluetooth range of up to 30 feet, this speaker can pair with any device and play non-stop high quality audio.