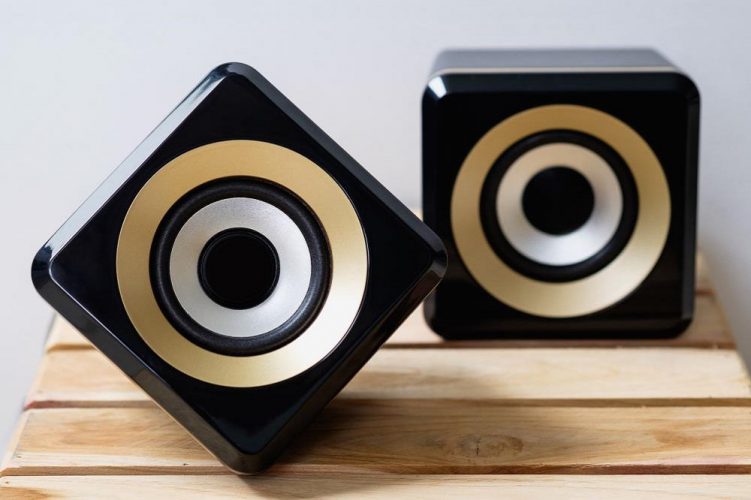 Bluetooth has become a staple feature in almost every digital gadget: the smartphone, the tablet, some laptop computers and even gaming consoles. With a Bluetooth speaker you can stream whatever is being played in your gadget.
Ideal for listening to audio books, Internet radio, podcasts or your favorite tunes, Bluetooth speakers come with different features and specifications.
There are Bluetooth speakers, and there are Bluetooth speakers: but there is nothing like a Bluetooth speaker that matches your every requirement and preference.
Do you really need a Bluetooth speaker?
No, but you may want it bad enough to tell yourself that you do. But hey, we're not judging. We know exactly how you feel. We love Bluetooth speakers too, because of the convenience they bring.
What could be cooler than a speaker that comes with no wires and no cables? With Bluetooth speakers, you are not only able to take your music with you, you also get to enjoy it and share it with other people.
What to Look for in a Bluetooth Speaker
It's settled. You need a Bluetooth speaker. But before heading out to the store or logging in to Amazon to purchase one, you must first identify what you need from your speaker.
Do you need something you can lug along, or are you looking for a speaker that will be a permanent fixture in your home? Do you want to hear good music without those annoying cables, or are you okay with just hiding them out of sight?
And a more important question: how much are you willing to spend?
The market for Bluetooth speakers is continuously evolving at a dizzying speed, with new models and units being introduced almost every week.
It's easy to lose yourself in the sea of choices, so you must keep your focus. Probably the best advice you can follow is to go with the reputable choice.
Major names in the speaker market will not be the big names that they are if they don't deliver.
Here are other things you might want to look for in your choice of a Bluetooth speaker:
The best speakers for people with an active lifestyle are speakers that can be brought anywhere – to the gym, to a party, to a cookout or wherever the action is. Therefore you must choose a speaker that is lightweight and easy to carry.
For us, the UE Boom 2 is one of the best Bluetooth speakers of today. Cylindrical shaped, the Boom 2 fits snugly in the palm, allowing for easy carrying.
Made of premium materials that resist shock and water, the Boom 2 is perfect for swimming parties or in instances when too much fun can lead to rowdiness.
If you are the outdoorsy type, you might want to invest in a speaker that is rugged, durable and weather-resistant. Waterproof and shockproof speakers are ideal for the rough and tough kind of lifestyle that you lead.
If you are looking for a rugged Bluetooth speaker that does not compromise audio quality, then the Omaker M4 is for you. Made with durable plastic with a solid rubber ribbing around it, the M4 has a rating of IP54, ensuring that it is dust-proof shock-proof and water resistant.
An ideal Bluetooth speaker is one that has the power to stay on for a long period of time without charging – you wouldn't want a speaker that goes off just after an hour or two at 20% volume, would you? We didn't think so, either.
More than just being a waterproof and rugged Bluetooth speaker, the Photive Hydra is also known as a very powerful speaker.
Its product specifications state that it can go as long as eight hours before requiring to be charged; but many users can attest that the Hydra is even more powerful than this.
Users are stating that the speaker can go for many days of use without charging, so they can continue enjoying relaxing and inspiring music.
It is a known fact that Bluetooth connection diminishes sound quality. But this slight difference is not really noticeable, unless you are an audiophile who probably should not be muddying your mind with thoughts of getting a Bluetooth speaker.
Still, the quality of the sound matters – you are going to be listening through that speaker, after all.
Bose, the maker of quality headphones and speakers, has always had a good reputation for the quality of its products. However, not everyone could afford a Bose.
Fortunately, Bose has released the SoundLink Color Bluetooth speaker, a more affordable speaker that still carries the quality Bose has always been known for.
Easy to pair with any Bluetooth-enabled device, the SoundLink Color allows you to listen to vibrant, crisp and clear music whenever, wherever you want.
You will most likely be using your phone to play your music, so you would need a speakerphone – especially if you are in the shower and someone calls with a very urgent matter.
It would be nice to get a speakerphone that doubles as a speakerphone so you could accept the call if it's important; otherwise, you can just ignore it and continue listening to your music.
If you want a Bluetooth speaker and a speakerphone, you would like the JBL Flip 3 Splashproof Portable Bluetooth speaker. The Flip 3 has noise and echo-cancelling features that make it an ideal speakerphone.
Lightweight and portable, the Flip 3 is a portable and trendy Bluetooth speaker that is both sleek and durable.