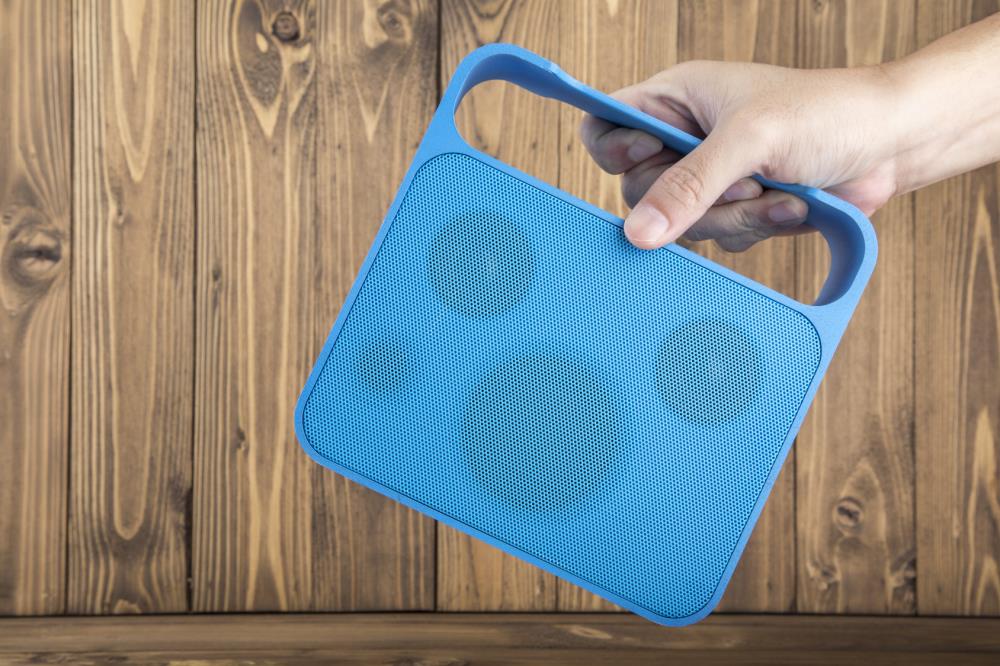 In the recent past, listening to and sharing music from your iPhone or iPad meant buying a speaker with a connector cable or investing in a speaker with a built-in dock connector.
But the days of old school speakers are gone; nowadays, making music social means using Bluetooth speakers, which are proving to be the most efficient and most convenient way of music sharing.
The movement toward wireless technologies has further encouraged the growth and development of Bluetooth and its many applications, which is why more and more manufacturers are producing devices with Bluetooth capabilities.
One look at the market and you will see a wide selection of Bluetooth speakers.
However, in spite of this seemingly endless assortment of Bluetooth speakers, not all of them can claim to be fully rugged and durable enough to take on some of the abuses that portable Bluetooth speakers of today are subjected to.
How rugged is rugged?
Many Bluetooth speaker manufacturers market and advertise their products as tough and heavy duty. However, not all of them are telling the truth.
Therefore it is up to you to decide whether or not the speakers you are considering are really tough or are just pretending to be tough. Here are some questions you can when assessing the durability of a Bluetooth speaker:
Can it withstand the elements like rain, snow and extreme temperatures? Does it have the ability to shield itself from dust and dirt?
Is the speaker shockproof?
Will it survive and endure bumps or drops without sustaining damage to performance?
The mark of a truly rugged speaker lies in the Ingress Protection rating it has, so make sure that you know what the IP rating is. If the speaker does not come with an IP rating, move on to your next choice and ensure that the unit or model that you settle on has a rating of IPX4 or higher.
How good is the sound quality delivered by the speaker? A rugged speaker does not just look tough; it performs exceptionally well too.
Read reviews to narrow down your choices to about 5 different models and brands.
As much as possible, visit a physical store to test the speakers on your list by listening to the way each unit sounds at different volumes.
Of course you can always buy your selected speaker online, test it at home and send it back in case you don't like how it sounds (as long as you are within the return and exchange window).
Going to the physical store would save you the trouble and the frustration of having to wait for a new model to arrive.
How handy and portable is the speaker?
While it is true that bigger speakers sound better, you must also look for one that you can conveniently tote around, especially if you are the outdoorsy type who likes to have music on the go.
There are many lightweight and compact speakers that produce excellent sound; it is up to you which one is right for you.
What are the other functions of the speaker?
Bluetooth speakers do not just let you play music; many models function as a speakerphone, and a power bank for charging your smartphone or other digital gadgets. Of course the more capabilities a speaker has, the better choice it becomes.
Our Suggestions
Looking for a Bluetooth speaker? Here are some of our suggestions based on durability, portability, sound quality and functionality:
Rated IPX7, this is a truly shockproof and waterproof speaker and can be submerged for 30 minutes in water that's up to 1 meter deep – more than enough time for you to rescue it in case it falls into the pool.
With a 360 degree sound made up of deep bass and rich and vibrant treble tones, the Boom 2 performs exceptionally well without distortion even with the volume cranked up.
Its name is probably taken from that character in mythology, and we believe the speaker is doing justice to the name because the Hydra is simply a beast in terms of performance.
Like the Boom 2, the Hydra offers excellent audio performance that stays spectacular no matter how loud or soft the volume is. Rated IPX6, this small but mighty speaker is splash proof and shockproof as well.
Considered one of the best Bluetoothspeakers for outdoor use, the SoundLink Color is encased in tough plastic with rubberized sides for easy grip and flexibility.
Easy to pair and use, the SoundLink Color boasts of an 8-hour playtime, making it even more ideal for outdoor use.
Compact and lightweight, this speaker from Bose produces crisp and clear music that does not get overwhelming or tinny, even at high volumes.
This is probably the most rugged-looking speaker on our list, with its hard plastic casing and rubber ribbing around it that comes in orange, army green or camouflage.
Rated IP54, the M4 is dustproof and splash resistant, making it a perfect companion in outdoor activities than can get rough.Aside from Bluetooth, the M4 also has NFC connectivity, allowing you to play music from NFC enabled devices.
The sound quality is clear for its size, but may have a bit of distortion at maximum volumes. It can also function as a speakerphone.