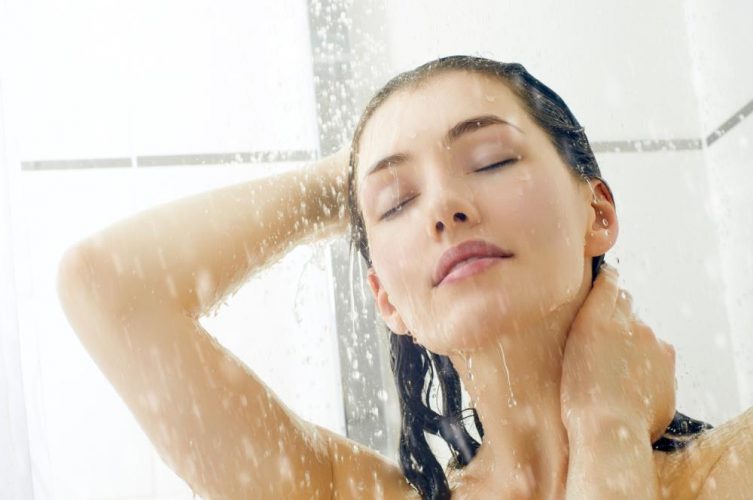 Bluetooth technology has evolved a lot since it was developed in 1994 by Swedish inventors Jaap Haartsen and Sven Mattisson.
Originally designed as a short range radio connection for mobile phones, Bluetooth is now used for a range of applications.
Bluetooth is used to transfer documents and files between computers and mobile devices, tether smartphones to computers and other smartphones in order to share Internet connection and connect peripherals like keyboards, mice, printers, gamepads headsets and – you guessed it – other audio devices like speakers.
Bluetooth speakers, unlike other tech accessories, are not just a fad. They have been around for several years already, and are unlikely to disappear anytime soon, something you cannot say about, well, the selfie stick.
When people get tired of taking photos of themselves, the selfie stick will just be stashed somewhere behind the closet or find its way into a garage sale.
But music will endure, and so will the Bluetooth speaker, which is used for audio listening in various kinds of locations and circumstances.
Rugged and Best Waterproof Bluetooth Speakers
People like taking their music with them – to the shower, the beach, the gym and almost everywhere else.
This is why speaker makers and manufacturers saw it fit to create speakers that are rough, tough and waterproof – so they could survive the conditions and situations people put them in.
While not everyone takes his or her speaker along for a swim, it would still make perfect sense to get one that has the capability to resist dirt and water.
After all, the cost of getting a waterproof speaker is not that much more than getting a regular one, so why not stretch your pocket a bit and buy one that is stronger, tougher and can take some drips and splashes from time to time?
In the past, rugged and waterproof speakers looked like they were about to go into battle: bulky, dull and heavy.
Times, however, have changed. Thanks to technology, many devices – Bluetooth speakers included – can be rugged and waterproof without losing out in the design stakes. Don't let their good looks fool you.
Many Bluetooth speakers designed for water resistance and outdoor activities have an Ingress Protection rating of IP7, making them more than just resistant to snow, rain, sand, dirt, bumps and drops, not to mention the occasional fall into the pool.
Not bad for a speaker that would add a hint of color into your living room, right?
Here are seven of our favorite water resistant and waterproof Bluetooth speakers, and we present them to you in the hope of helping you choose one that will be perfect for you.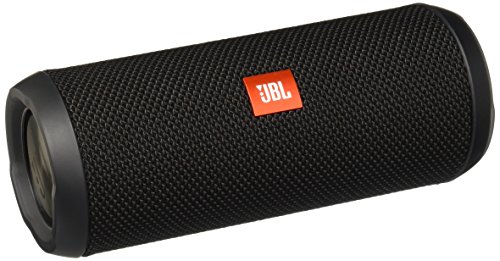 Want a speaker that sounds as good as it looks? Try the Flip 3.
Aside from the attractive colors, this water resistant speaker also boasts of a powerful battery life (giving 10 hours of playtime on a single charge), noise and echo-cancelling features (perfect for making calls) and the capability to wirelessly connect with two more speakers of the same kind for a louder, more amplified sound.
Oh, and did we mention this speaker sounds amazing for something of its size and price range?

The Boom 2 comes in seven eye-catching colors and a portable design that makes it the perfect companion for a fun poolside party with friends. With an IPX7 rating, this wicked piece of audio goodness can survive being in water 1 meter deep for up to 30 minutes.
Enjoy 360 degree sound from this lightweight yet durable speaker that plays for 15 hours straight on a single charge.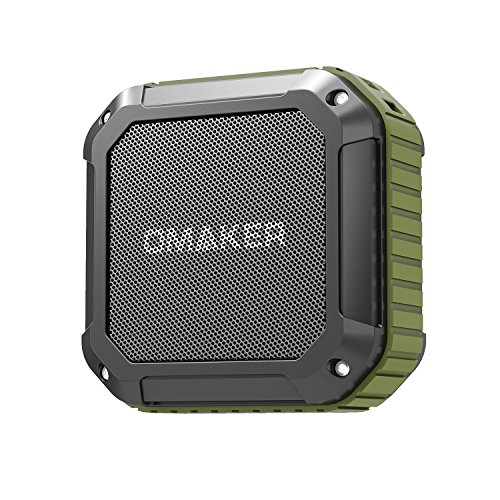 If you want a small yet powerful speaker for the shower or a great time outdoors, the Omaker M4 is for you.Listen to clear and crisp tunes for 12 hours straight at 80% volume on a single charge.
Weighing 0.35 lbs, this lightweight speaker comes in army green and orange and is compatible with any Bluetooth-enabled device.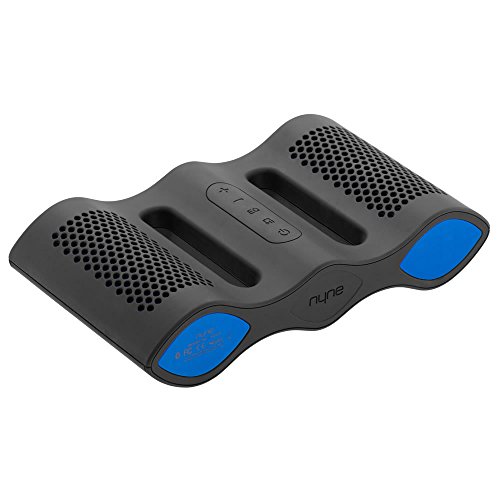 Fancy a swim but can't have enough of your favorite tunes? Take them with you on the Nyne Aqua, a waterproof speaker with an IP rating of IPX7.
Placed flat with the speaker part pointing upward, it can float on the water, be splashed around and even be submerged up to 3 feet.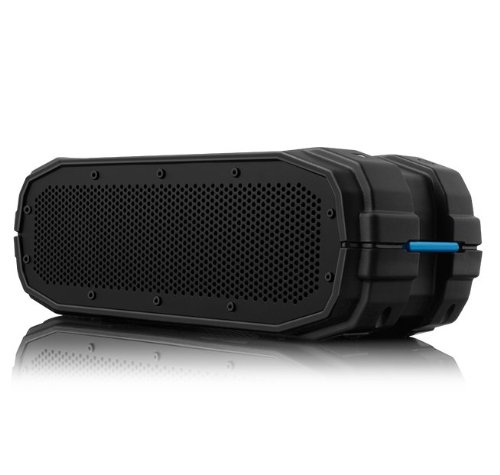 If you want an all around speaker with a 12-hour battery life and a rugged shockproof rubber exterior, look no further than the BRV-X. This baby packs a wallop in terms of sound and performs even better than some of the well-known names in the speaker market.
Waterproof and shockproof, this speaker also serves as a power bank that can charge your smartphone and other USB devices and doubles as a speakerphone for hands-free calls.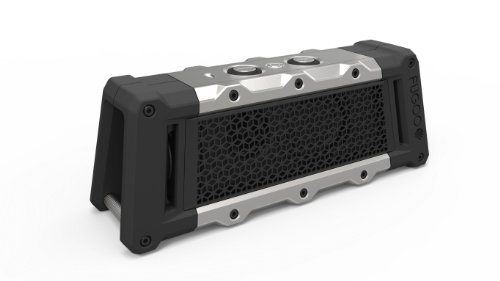 Take outdoor activities to the next level with this rugged, shockproof, snowproof, dustproof and waterproof speaker that gives 360 degrees of music listening pleasure for up to 40 hours.
With a pair of tweeters, two woofers and dual passive radiators, the Fugoo Tough lets you enjoy your music the way you should – clear, loud and accurate.