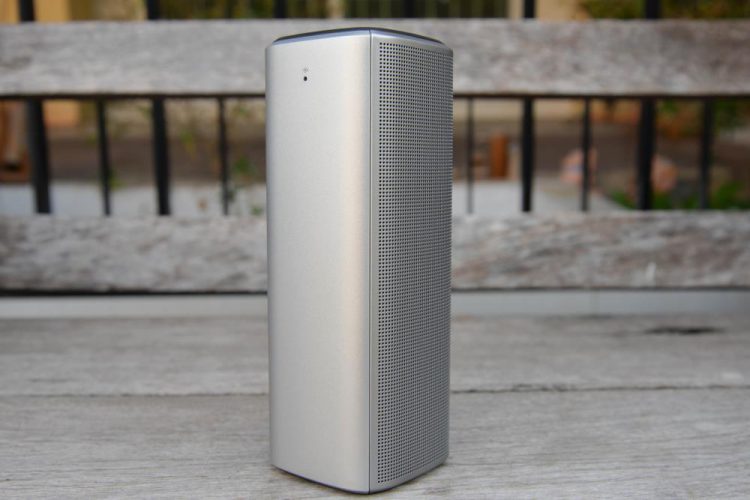 Wouldn't it be nice if you could make listening to your music or watching your movie an even better experience? This you can do through a Bluetooth speaker.
In the past, not a lot of people would think about getting one due to the price tag associated with it. Nowadays, that is not the case; people can now enhance their listening pleasure with Bluetooth speakers that cost $200 or less.
The rise of digital devices being used as a form of entertainment is rising – whether in the form of playing games, watching movies or listening to podcasts, audiobooks or music.
While earphones and headphones have played an important role in the human experience of entertainment, they are now slowly being overshadowed by the Bluetooth speaker.
Why the Bluetooth speaker? Simply put, it's more fun. By using a Bluetooth speaker you can share your music (and your movies) with people around you, giving them all a good time. Try doing that with headphones.
Many Bluetooth speaker manufacturers produce high-end units and we admit, these model are the cream of the crop. The best there is.
But unless you're a filthy rich audiophile who's a connoisseur of music, you do not really need to spend exorbitant amounts just to get a decent sounding Bluetooth speaker.
Let us be more realistic and set our sights a little lower and focus on $200 as a limit. Of course the speakers we will subject to our scrutiny here are not expected to produce the kind of quality you would expect from a concert , but you can bet your socks that they will sound, feel and look a lot better than even the best headphones and earphones.
360 Degree Audio Experience
One of the trends on the rise with regard to Bluetooth speakers is the 360 degree audio. This is a refreshing change from the common front-facing speakers that we all know.
In order to give 360 degree entertainment, the speaker of course must be cylinder shaped, with the drivers facing all directions and blasting music on all possible sides.
The result: better sound projection, and thus a better surround sound that fills the room.
Battery Life
Battery is also another consideration people look at when getting a speaker, especially one that runs on Bluetooth. In the past, 5 hours was the average battery life of Bluetooth devices.
Now, thanks to developments in technology, some devices can function up to 12 hours.
Still there are some speakers whose features include extra charging capabilities for your mobile device – one thing you might want in your speaker, especially since you want to keep your music all day long.
Wi-Fi and NFC Capabilities
Now, there are speakers that come with Wi-Fi capabilities, an answer to what used to be the traditional Bluetooth range of 10 meters. However Bluetooth ranges have greatly improved, so we don't really see many speakers with Wi-Fi anymore, as this feature can cause a big strain on the network bandwidth.
And then there's NFC (Near Field Communications), which also allows connection between enabled devices. If you wish to stream music through NFC though, your music source must be very close to your speaker, and ideally does not move.
The Best Sounding Bluetooth Speakers
We have gathered information about what we think are the 5 best sounding Bluetooth speakers priced $200 and below:
Price: Roughly $130 on Amazon
360 Degree Audio: No
Battery Life: Up to 8 Hours
Bluetooth Range: Up to 30 Feet
NFC: No
Bose SoundLink Color boasts of fantastic sound and performance, especially on the pounding of the bass.
But even so, the highs and the midranges do not get muddled, which is a natural consequence of deep bass. But of course, this speaker is from Bose so there is no contest about that.
Price: Roughly $90 on Amazon
360 Degree Audio: No
Battery Life: Up to 12 Hours
Bluetooth Range: Up to 33 Feet
NFC: Yes
This rugged, splashproof and shockproof speaker makes a good companion in the shower.
While it does not equal Bose or JBL in terms of sound performance, this piece is enough to do the job. Of course you have to take its size into consideration, and compared to other speakers of this size, the M4 comes out as the best.
Price:Roughly $200 on Amazon
360 Degree Audio: Yes
Battery Life: Up to 15 Hours
Bluetooth Range: Up to 100 Feet
NFC Capability: No
The UE Boom 2 combines a brilliant design, superb audio and a tough, waterproof exterior, making this speaker ideal for fun and partying.
With its 360 degree sound deliver, the Boom 2 blasts music in all directions with power and volume you would not expect from something its size.
Price: Roughly $100 on Amazon
360 Degree Audio: Yes
Battery Life: Up to 10 Hours
Bluetooth Range: Up to 30 Feet
NFC Capability: No
Good things come in small packages, and the JBL Flip 3 is the best example for this.
Lightweight and waterproof, this speaker is a powerful and solid speaker that brings amazing performance. Its high quality audio output is sure to make your day and fill your room with music that gets you moving.
Price: Roughly $25 on Amazon
360 Degree Audio: No
Battery Life: Up to 8 Hours
Bluetooth Range: Up to 40 Feet
NFC Capability: No
Perfect sound even in imperfect conditions – this is what the rugged and water resistant Rain promises and it doesn't fail to deliver.
No wonder it is very popular, despite its no-nonsense design and straightforward design. Get good sound quality in this small yet powerful speaker from Photive.