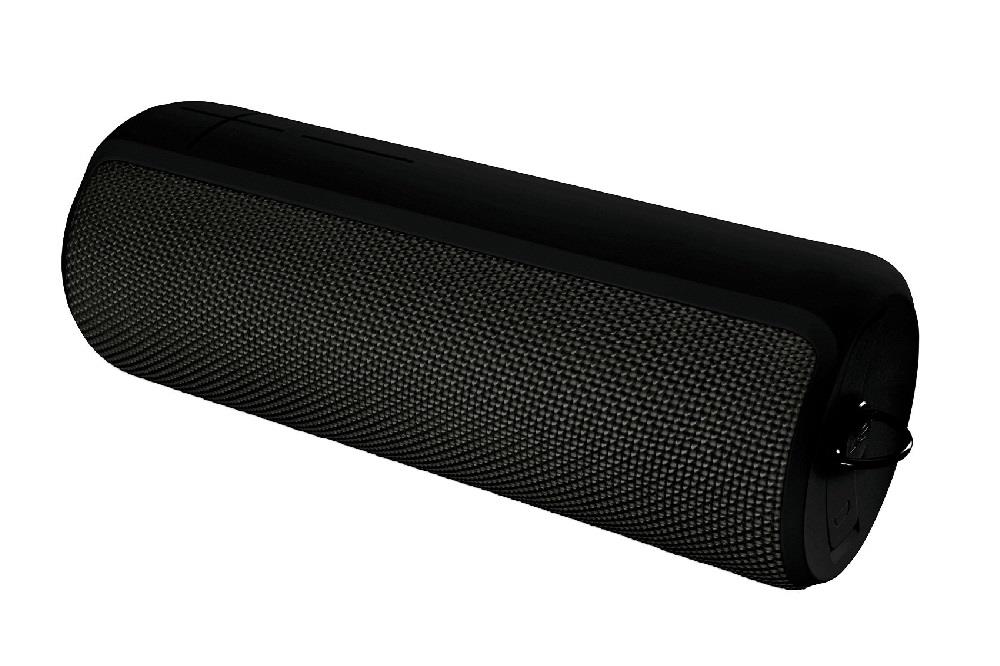 Do you like partying and getting wet and wild? Then the UE Boom 2 Wireless Bluetooth speaker is for you.
Get down and dirty and party like there's no tomorrow with this waterproof and shockproof speaker that comes in different colors with refreshingly cool names –BrainFreeze (blue), Cherrybomb (red), Green Machine (green), Phantom (black), Tropical (orange) and Yeti (white).
Features
360-degree wireless speaker and speakerphone that blasts music in every direction
Has an ingress protection of IPX7 and a waterproof skin that allows water immersion up to a depth of 1 meter for 30 minutes
Sturdy enough to resist drops, bumps and shocks
Shaped like a water bottle for easy grabbing
Enables pairing with Bluetooth devices within 100 feet
Allows over-the-air updates through a companion mobile app
Comes with a camera mount and a detachable D-ring
Benefits:
Party like a rock star as you fun and frolic in the water with the Logitech UE Boom 2 Wireless Bluetooth speaker.
A new and improved version of the splash-proof original UE Boom, the Boom 2 is now waterproof, sounds 25% louder and has an improved Bluetooth range of 100 feet from the original Boom's 30 feet.
Boom 2 comes in a clamshell packaging that speaks highly of how carefully crafted the device is.
Aside from giving you a hint about the engineering involved in the speaker's design and mechanism, the nifty container is also ideal for storing the unit when not in use.
The speaker itself is solid and hefty, with a sleek finish made of the finest premium material that shields itself from water and stains.
The speaker comes with a bright and funky yellow Micro-USB cable and adapter that makes even charging the speaker seem fun. Not only is the cable fun; it is also 4 feet long and allows you to charge the speaker in as little as 3 hours, giving the Boom 2 enough power to play music for as long as 15 hours.
Unlike other Bluetooth speakers, the Boom 2 comes with a rechargeable Lithium-Ion battery that can be replaced when it runs out of juice.
Plus there's no need to worry about replacing the unit's battery because the speaker comes with detailed instructions about how to do so.
On top of the Boom 2 you will find the power button and the button for Bluetooth connection. The top is also gesture sensitive: with two fingers, tap the top once to play or pause, or tap twice to skip to the next track.
At the bottom there's the 3.55mm auxiliary input port and the Micro-USB port, which are both covered, making them waterproof.
You will also find the D-ring at the bottom where you can attach a lanyard or screw in a camera mount.
Otherwise, you can use the D-ring with a stick you can hold to keep the unit above the water. On one side of the cylindrical speaker you will find large volume buttons.
Pairing the speaker is also foolproof; you just need to turn it on and go through your Bluetooth devices. You will be asked if you would prefer downloading the companion app, which will allow you to pair the Boom 2 with another speaker for louder, more powerful music.
The app also features equalizer settings that allow you to take better control of the sound output and tailor-fit your music according to your preferences.
But even without the companion app, you can still pair the boom 2 with any Bluetooth-enabled music player and enjoy your favorite songs.
Boom 2's IP rating of IPX7 is a great improvement from IP4; however, this does not mean you can play polo with it.
While the speaker is waterproof, it is not meant to swim in the water with you – which is why it comes with the disclaimer that it is waterproof "up to 30 minutes and a depth of 1 meter" – more than enough time to pick it up in case it falls into the pool.
Under optimal conditions, the Boom 2 can play music from a device 100 feet away.
However, the connection can get spotty if there is no clear line of sight between the speaker and the music player.
But in terms of volume, the Boom 2 delivers what it promises, maybe even more, as you can max out the volume and it still comes out with clear sound, thanks to the digital signal processor that comes with the companion app.
Disadvantages:
While the UE Boom 2 seems like a very promising piece, some customers did not get what they spent their $200 for.
There were some issues with the sound – at the maximum output, audiophiles could hear some distortion that may not be very noticeable for mere mortals like you and me.
Plus, there are some complaints about not having enough depth when it comes to the bass.
The companion app was not always in sync with the speaker, and some users report that the sound does not change, no matter how much you tweak the equalizer.
Some users also had difficulty pairing the unit with another UE speaker, therefore defeating the purpose of buying the second one. Hopefully, these are all just flukes and do not apply to the majority of the UE Boom 2 units.
Verdict
If you have money to burn and are a lover of the wet, rough outdoors, the UE Boom 2 Wireless Bluetooth speaker is a must-have piece for your music-loving soul.
Its elegant finish and portability is sure to add to your image as a fun-loving, classy and hip individual. However, you can just as well invest in a cheaper unit that would give you the same sound and, therefore, more value for your money.