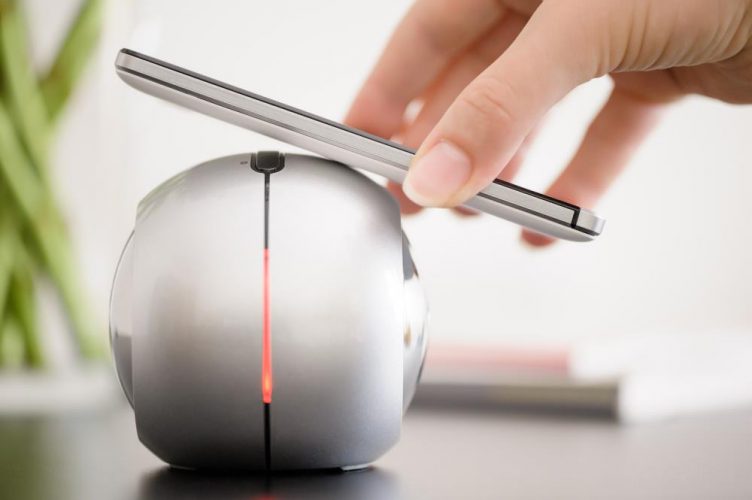 How cool is cool? For many people, having a Bluetooth speaker is cool enough.
Bluetooth speakers are wireless and portable, so you can bring them – and your favorite music – almost anywhere.
But there are some Bluetooth manufacturers that have gone above and beyond the required Bluetooth technology and have designed their Bluetooth speakers in a manner that takes cool to the next level. Check them out:
If you are a Doctor Who fan, you would not pass up the opportunity to own something as wonderful as the Tardis Bluetooth speaker, which measures 5.8 inches x 4.7 inches by 7.6 inches. It comes with LED lights and sound effects from the show.
But what makes the Tardis even cooler is that it is not just a toy; it functions very well as a speaker, with a Bluetooth range of 33 feet. With a battery life of 10 hours, it can also serve as a speakerphone.
Logitech's Ultimate Ears collection is cool enough to begin with, but wait till you hear Boom 2's specifications.
An improvement on the original UE Boom, Boom 2 comes in 6 eye-catching colors that spell fun and cool at the same time.
Presented with a more durable fabric cover that has a tighter weave, the Boom 2 has an IP rating of IPX7 which means that it is now fully waterproof and can even be submerged in water that is 1 meter deep for 30 minutes without incurring any damage.
Aside from the aesthetic changes on the outside, the Boom 2 is now 25% louder than the original Boom, which ups its coolness level even more.
At first glance the Flip 3 looks just like any other speaker – until you hear the sound and see the other colors it comes in (blue, orange, red, pink, yellow, gray and teal). That's where the coolness factor gets amped up.
While it is not fully submersible into water, it is splash resistant – you can even wash it under the tap without having to worry about the sound getting distorted.
Like other JBL speakers, it has the Bass Radiator, which takes care of the smooth and oh-so-cool bass.
Being a Bluetooth speaker with all the usual features – powerful audio performance, wireless range of up to 30 feet, rechargeable Lithium-Ion battery and speakerphone functionality – is not enough for the makers of this piece.
They had to design it like this and make Star Wars fans drool over and want to possess it. Although it does not sound like high-end Bluetooth speakers, it is still worth having, especially if you're a geek (we mean that in a good way).
This speaker packs a 360 degree powerful sound for something so small and light. With an IP rating of IPX7, this pint-sized speaker is ideal for outdoor and water use.
The UE Roll has a Bluetooth range of 65 feet and a playtime of up to 9 hours. What makes it cool? The price, the functionality and the oh-so-cool designs and colors.
Compact, lightweight, and with clear, vibrant and full-range audio and voice prompts that make Bluetooth pairing easier. If none of these sounds cool to you, then whew, you are a tough crowd to please.
Maybe you need to get your hands on the SoundLink Color so you yourself can tell what's cool about it. Go on, try it. You can thank us later.
If you like customizable LED lights that move in sync with the music, the JBL Pulse is for you. Mesmerizing in a dark room, the light show is a great way to enhance the overall musical experience, which is very good to begin with.
The sound is rich and robust, carried over by Bluetooth technology which allows easy pairing. You may also like the JBL Pulse 2, which is a splash proof and shockproof version of the JBL Pulse.
Now this speaker is cool because:
It floats.
It is reminiscent of a tadpole in terms of shape.
It has an IPX7 rating.
Its rechargeable battery has a playtime of 8 hours.
It has a detachable tail that allows it to be looped, snaked or twisted for different kinds of mounting, or removed and replaced with a suction cup to upgrade the bass.
It sounds amazing for its size and price.
Need we say more?
Perhaps the most striking feature about the M4 is its size, which is seemingly too small to perform like a decent Bluetooth speaker should.
Despite its size and weight, the M4 is definitely worth its place in this list of cool Bluetooth speakers. Its powerful sound, long-lasting battery and IP54 rating all attest to that.