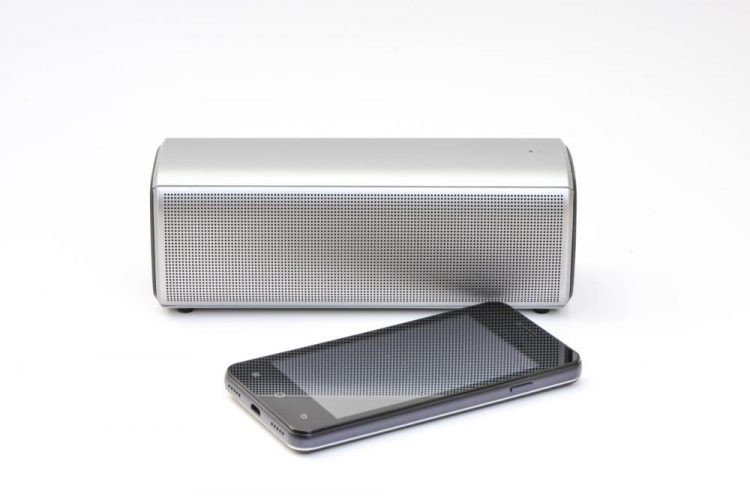 The hills are alive with the sound of music… from your ever-dependable portable speaker.
We are not sure Frau Maria would approve of our additional lyrics, but we bet our lunch money that she would like – no, scratch that, we mean love – the idea of bringing her music to the hills, knowing how much she loves to sing.
Thanks to technology and the development of wireless devices, music lovers like you now have access to high quality music wherever you may be, through wireless devices.
With Bluetooth-enabled music players and the best portable speakers, you can now play your favorite tunes whenever you want, no matter where you are.
The Best Portable Bluetooth Speaker
There are hundreds upon hundreds of commercially available portable speakers of various sizes, shapes, features and specifications at different prices.
Some people buy themselves just any portable speaker that catches their fancy – either because it looks cool and hip, or maybe because some guy told them about it.
Thinking that all speakers work and sound the same, these people blindly go to the Internet and order one online, without even reading about the speaker's specifications.
What they – and you – must understand is that not all portable speakers are the same.
Just because they look good does not mean they will perform well. Some speakers are made with such low quality materials that they easily break and cause frustration and additional costs.
What could be worse than knowing that you spent your money on something that has terrible quality?
Nothing maybe, except perhaps the realization that you could have prevented this thing from happening if only you spent some time doing some research first – that's what the Internet is for, right?
Choosing the Right Portable Speaker
When choosing a portable Bluetooth speaker, you have to keep several things in mind.
Doing so will help you not just save money, time and energy, but will ultimately help you come up with a speaker that fits your needs and requirements with regard to performance, reliability and – of course – portability.
That said, here are some questions you can ask yourself as you go through the many models of portable speakers available in the market today:
How loud do you want your audio output to be?
Buying a portable speaker entails knowing the volume capacity of the unit.
Some people want their music to be loud, while others want it "just right." For a speaker to be portable, it must be lightweight and small.
However, size can compromise the volume. The smaller the speaker is, the less likely it is to play music that makes your heart (and head) pound.
If you want your speakers to have blaring and excessively loud music, then you must make some compromise about its portability.
However, if you wish to be able to carry your speaker around, then you must make some sacrifices with regard to the volume. You must strike a balance between these two attributes before you decide on which speaker to get.
Don't know where to start? Check out the UE Boom 2 by Logitech. It features 360 degree audio that blasts music in all directions.
You might also want to consider the Bose SoundLink Color, which produces a powerful bass sound and equally rich highs and mids.
How efficient is the speaker when it comes to pairing with your digital devices?
While Bluetooth has been around for a while, there are some Bluetooth speakers that are not as reliable as others.
Therefore, you must do your homework before you set out to buy a speaker. Read reviews online and ask friends for recommendations. If possible, go to a physical store and check the Bluetooth speaker out yourself, instead of buying online.
Additionally, you can search for portable speaker brands with aptX and AAC high definition codecs. Speakers with these features are more likely to produce quality music that is richer and even comparable to the sound wired speakers generate.
Most Bluetooth speakers can pair with devices at a 30 feet range. Logitech takes this to the next level with the UE Boom 2, which has a Bluetooth range of up to 100 feet.
How much power does the speaker have?
The more hardcore of a music aficionado you are, the more power you would demand from your speaker.
Of course, you would not want your speaker to be dying out on you in the middle of your favorite song, or maybe while you are engaged in a very important call.
To ensure long hours of musical enjoyment, make sure you look for a the best portable speaker that is powered by a rechargeable Lithium-Ion battery. Most speakers with Li-On batteries last 8-12 hours of playtime on a single charge.
You might want to check out the Photive Hydra, a waterproof speaker that is small and rugged.
The specifications state that it has a battery life of 8 hours, but many users in their reviews state that the speaker can play music for several hours a day for several days without needing to be charged.
What other features and specifications do you need?
While looks are not everything, the design and color of the speaker can also be a factor for choosing, as well as the other features the speaker might have. Can it double as a speakerphone? Does it come in cool and trendy colors and shapes?
Does it have a USB feature that allows you to charge your smartphone? All these other considerations can make a big difference to you, so before you buy a speaker, make sure that you've got all your bases covered.