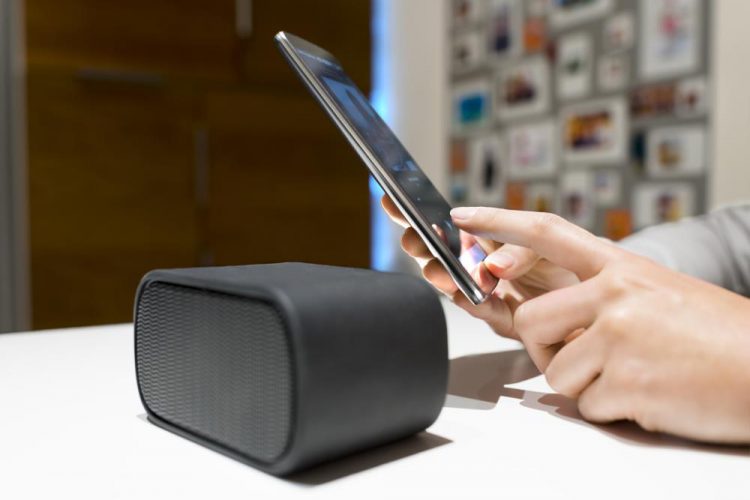 Digital gadgets are probably the most popular and most used inventions today. Smartphones, tablets and laptops are commonplace, and to see someone without any of these can seem a bit strange.
Without doubt, these gadgets are an important part of daily life – they help you be productive at work and give you entertainment.
If you think your smartphone or tablet is enough, think again. You can enhance the entertainment value of your gadget by pairing it with a portable Bluetooth speaker. In the past, portable Bluetooth speakers were very expensive accessories, with prices ranging from $100 and up.
However, the continuous development of these speakers has led to more competition between brands and manufacturers.
The more brands there are, the cheaper the prices get. These days, you do not need to spend a fortune in order to get a better audiovisual experience from your digital gadgets.
Of course, it's your money you will be spending, so it is totally up to you if you want to blow your next paycheck on a Bluetooth speaker that's worth hundreds or thousands of dollars.
But unless you're a serious audiophile or someone who just has to have the most expensive stuff, you would not spend that much money on portable speakers (and nor would we).
So here we will list the cheapest speakers we think are worth considering, with $50 as the ceiling price.
Of course, these portable speakers will not give you an out of the world experience, but we are sure they can give you a better audio experience than your digital device alone can give.
Budget Speakers: What to Look For
What makes a good budget portable speaker? Let us look at the following considerations:
Battery Life
If you want to have a good time with your speaker, it should have enough battery power to support hours of playtime. In the past, the average battery life between charging was 5 hours.
Now, many Bluetooth speakers come with batteries that deliver 8 to 15 hours of non-stop music enjoyment.
Of course, you must be on the lookout for speakers that do not just have long playtime but also additional features like a power bank for charging your gadgets or Bluetooth music players.
360 Degree Audio
This seems to be a very popular feature for most portable speakers. And let's face it, why have the traditional front-facing speaker when you can have a cylindrical shaped version that blasts music in all directions?
This feature makes the sound louder and helps your speaker project better and fuller sound, and therefore is another point you must take into consideration.
Pairing Capabilities
Do you choose a Wi-Fi or a Bluetooth speaker? In the past, Bluetooth was used to transmit data within 30 feet.
Compared to Wi-Fi, this is a short range, which means you can play music only if your music player and speaker are in the same room and within 30 feet of each other. Wi-Fi, on the other hand, has a wider reach so you can ideally play music from anywhere in the house.
The downside of using Wi-Fi, however, is its setting up process, which can be quite a pain since you are required to install specific applications on your gadget before you can pair it with the speaker.
Fortunately, the latest in Bluetooth technology has allowed pairing and faster connection between devices within a 30 to 100 foot range.
One of the best things about Bluetooth speakers is their portability – you can take your speaker and your music wherever you go.
However, if you are going to take your speaker to places, it must be somewhat resistant to shock and to elements like moisture, dust, dirt and weather changes.
It is not really necessary to get a speaker with an IPX7 rating (unless you're the outdoorsy type), but it would be good to have some protection for the speaker if you want it to last.
Bluetooth Speakers below $50
Though small and compact, the M4 makes a good speaker for the shower or outdoor use.
Made with hard and durable plastic wrapped with rubber for an easy grip, this speaker is shockproof and splashproof and has a Bluetooth range of up to 33 feet.
It also has NFC technology, so you can pair it with NFC-enabled devices to enjoy your music.
Made of an aluminum body, this compact and lightweight speaker is perfect for travel.
Using the latest Bluetooth 4.0 technology, the CB3 easily connects and pairs to any Bluetooth-enabled device. Despite its size, the CB3 is noted for its high definition sound that does not waver, no matter how much you crank up the volume.
Featuring a carabiner design that it adapted from its predecessor the JBL Clip, Clip+ is a splashproof speaker that doubles as a noise cancelling and echo free speakerphone.
Lightweight, rugged and powerful, this speaker is perfect for light activities outdoors and provides 5 hours of playtime.
Despite its size, the SoundCore has two drivers and a spiral bass port that helps eliminate distortion, no matter how loud the sound it plays.
Though it is not loud enough to play at a party, it fills up a room with sound quite perfectly. Other notable features include a 24-hour playtime and a Bluetooth range of 66 feet.
This speaker is perfect for you if you want your speaker to have booming bass without distorting both highs and mids. Although small, the MagicBox 2 is quite heavy. It runs on Bluetooth 4.0, making it easy to pair with different devices.