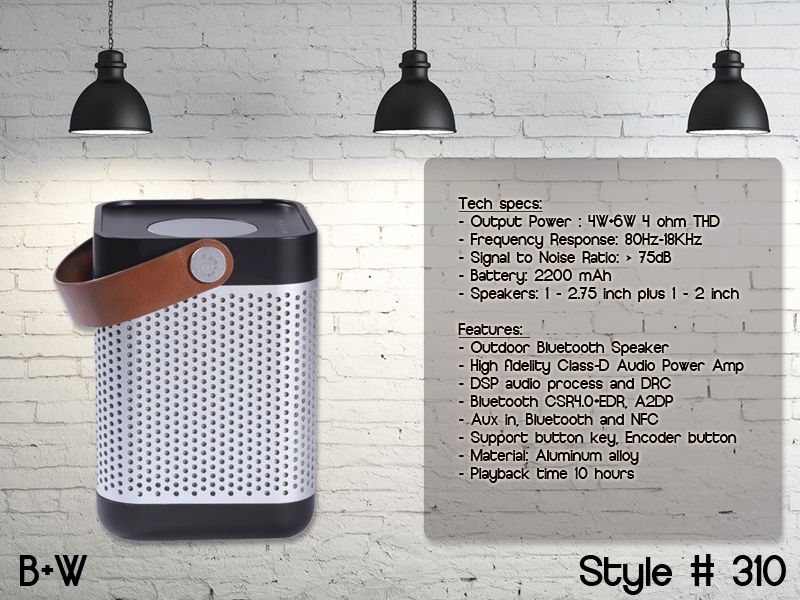 These High Quality Berg and Wolfe Swedish Bluetooth Speakers are available exclusively for the promotional and marketing fields.
As Audio experts we have categorized our Bluetooth speakers into 3 categories; Best, Better and Good. All of our speakers have great performance and quality, it's simply that some are truly extraordinary.
Min order is as little as 100 speakers and each Berg and Wolfe Swedish Bluetooth Speakers can be logo'd with your event or custom logo in as little as 3 weeks.
Best Speakers: These are the best we have to offer. Each of these Bluetooth Speakers feature the best in speaker components, wiring and finishing details. These Berg + Wolfe speakers are award-winning and consumer-approved and loved.
Better Speakers: These are great speakers for the money. They are superior to 95% of other promotional Bluetooth Speakers on the market today. Only our own Berg + Wolfe high standards for audio quality prevent these from being in the best category.
Good Speakers: Sometimes you need a Bluetooth speaker that does the job but is priced "enthusiastically"! A speaker with good sound, decent features, easy to use, perfect for your logo and perfect as a give away. The are the Berg + Wolfe value collection.