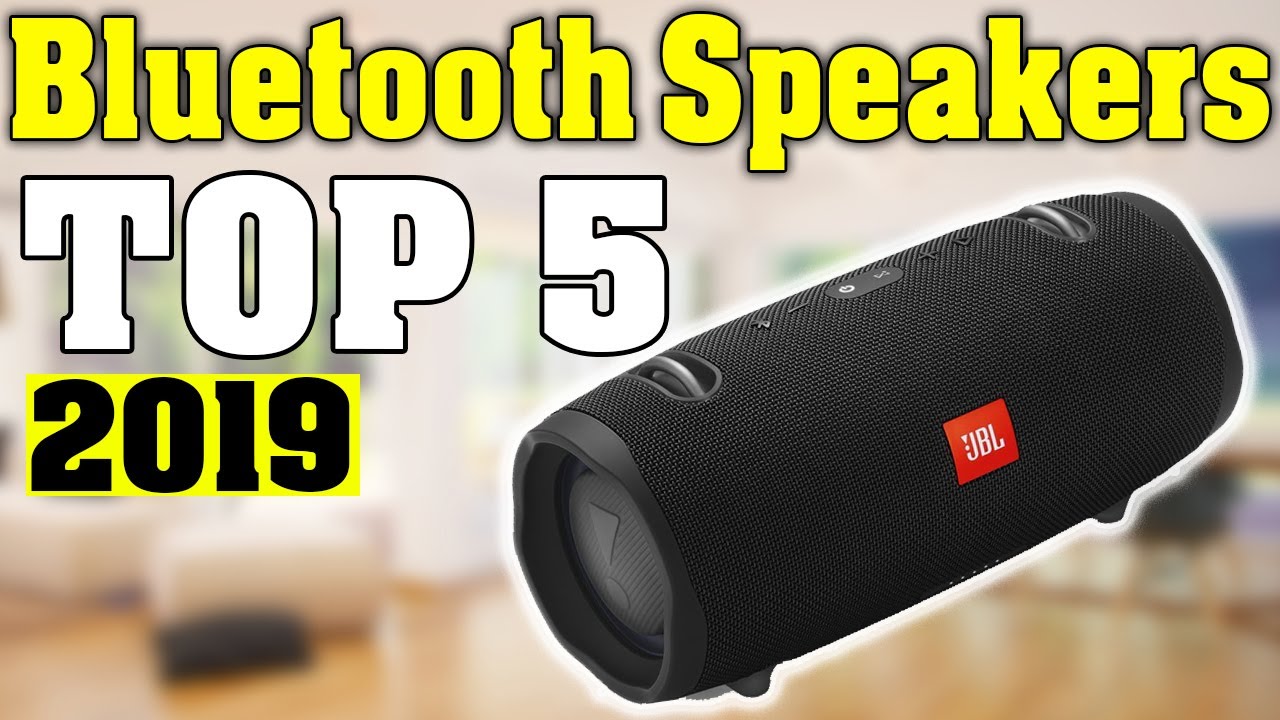 Wireless bluetooth speakers are an essential part of every music lover's kit, with some of the best bluetooth speakers offering the latest wireless technologies including Airplay and NFC it's never been easier to take your music everywhere. Technology is more portable today than ever before. Smartphones and tablets as powerful as supercomputers can fit in the pocket while laptops can easily fit into a bag. While these devices are incredibly powerful and versatile, they're not perfect.
Unfortunately, while performance on these devices has improved immeasurably over the years, speaker technology has lagged behind. Even though companies like Apple, Samsung, and HTC have made huge progress in terms of improving the speakers on their devices, there is still much to be desired from their sound quality.
Thankfully, a number of audio companies have noticed this problem and released wireless bluetooth speakers to resolve it. These speakers link up wirelessly to bluetooth enabled laptops, smartphones, and tablets, allowing for fantastic sound quality without the need for wires.
#1 – Logitech Z323
Logitech is one of the pioneers of low cost speaker technology. Their speakers normally sound better than their price tags suggest, often beating out speakers from big brand rival companies that charge nearly two-three times more. The Z323s are Logitech's entry level speakers. When paired with a 'Logitech Wireless Speaker Adaptor for Bluetooth Audio Devices', they can connect to any bluetooth enabled devices to play music, movies, podcasts, and more.
The Z323s sound much better than their price tag suggest. The Z323's two dual-driver satellite speakers produce fantastically detailed sound while its subwoofer produces very satisfying bass. Unlike most speakers, the Z323s are also very versatile, bringing all genres of music to life.
The Z323s also have a few unique features that make them stand out amongst the crowd. A unique 360 degree speaker design sends sound in every direction, quickly filling rooms with sound, while a connected remote makes it easy to adjust volume. With an affordable price tag and great sound quality, the Z323s are among the best entry level bluetooth speakers available today.
#2 – JBL Charge
JBL Audio is one of the most respected names in the world of audio technology. Founded in 1946, the company has gained a well deserved reputation for releasing great speakers at reasonable prices. The JBL Charge is a very unique product. Shaped like a small cylinder, the JBL charge was designed with portability in mind. With an integrated 6,000 mah battery capable of lasting up to 12 hours between charges, it's designed for music lovers who are constantly on the go.
The JBL Charge is one of the best sounding portable speakers on the market. Its two 44mm drivers produce a remarkably crisp and satisfying sound, while its cylindrical design helps prevent distortion at high volumes. The JBL charge is also easy to use, with bluetooth enabled devices pairing with it in seconds. Small, lightweight, and capable of producing great sound, the JBL charge is one of the best bluetooth speakers you can get on a budget.
#3 – Philips Fidelio Soundring
The Philips Fidelio Soundring has a very unusual design. Making use of Philips' innovative Soundring technology, the Fidelio Soundring looks more like a piece of art than a speaker. However, while its looks are unconventional, the Fidelio Soundring is certainly a beautiful piece of technology. Of course, what matters most in a speaker is its sound quality, and the Fidelio Soundring doesn't disappoint.
The Fidelio's Soundring houses four dual driver speakers capable of delivering detailed sound and a powerful bass pipe that helps bring music to life. The Soundring design also allows music to be sent out in every direction, producing a very balanced sound.
The Fidelio Soundring is compatible with all Airplay enabled devices. It also features a unique technology called 'Fullsound' that enhances music, making it sound deeper and more impactful. With a unique looks and great sound quality, the Fidelio Soundring is one of the best bluetooth speakers available today.
#4 – JBL On Beat Xtreme
JBL's On Beat Xtreme is a high-end tablet and smartphone dock. Featuring a unique 'weave' design, the On Beat Xtreme will look good on every shelf or table top. The On Beat Xtreme comes with some of the best sounding speakers ever made by JBL Audio. These speakers produce a crisp, satisfying sound at all volumes.
The On Beat Xtreme's also come with JBL's patented DSP and EQ technologies. These technologies help to bring out detail in music, making it sound better than ever before. The On Beat Xtreme also comes with a built-in mic, giving it the ability to act as a speakerphone, as well as an RF remote that allows it to be controlled from up to 20m away.
The JBL On Beat Xtreme is one of the best tablet and smartphone docks available today. With high quality wireless bluetooth speakers and a number of useful features, it's an excellent buy.
#5 – Bose Soundlink
Bose is one of the most respected and revered names in the world of audio. Their products consistently win 'best in class' awards and their name is synonymous with quality. The Soundlink, like the JBL Charge, is a small, lightweight portable speaker. While its battery only lasts 8 hours compared to the JBL Charge's 12 hour battery, the Soundlink produces significantly better audio than JBL's offering.
The Soundlink is impeccably styled, with a gorgeous retro design that stands out from the crowd. An integrated cover, available in 6 colours, also helps to keep the Soundlink protected and safe from damage. The Soundlink is considered by many to be the best bluetooth speaker available in the UK today. Bose, as usual, has produced a high quality product capable of producing best in class sound quality, the Soundlink is a must buy for music aficionados looking to enjoy music on the go.
Summing Up
The five bluetooth speakers listed in this article are among the best bluetooth speakers available in the UK today. All connect to bluetooth enabled devices with the minimum of fuss, and all produce excellent sound quality that is sure to please even the most discerning critic. Keep an eye out for them when shopping for your perfect wireless bluetooth speakers in the future.