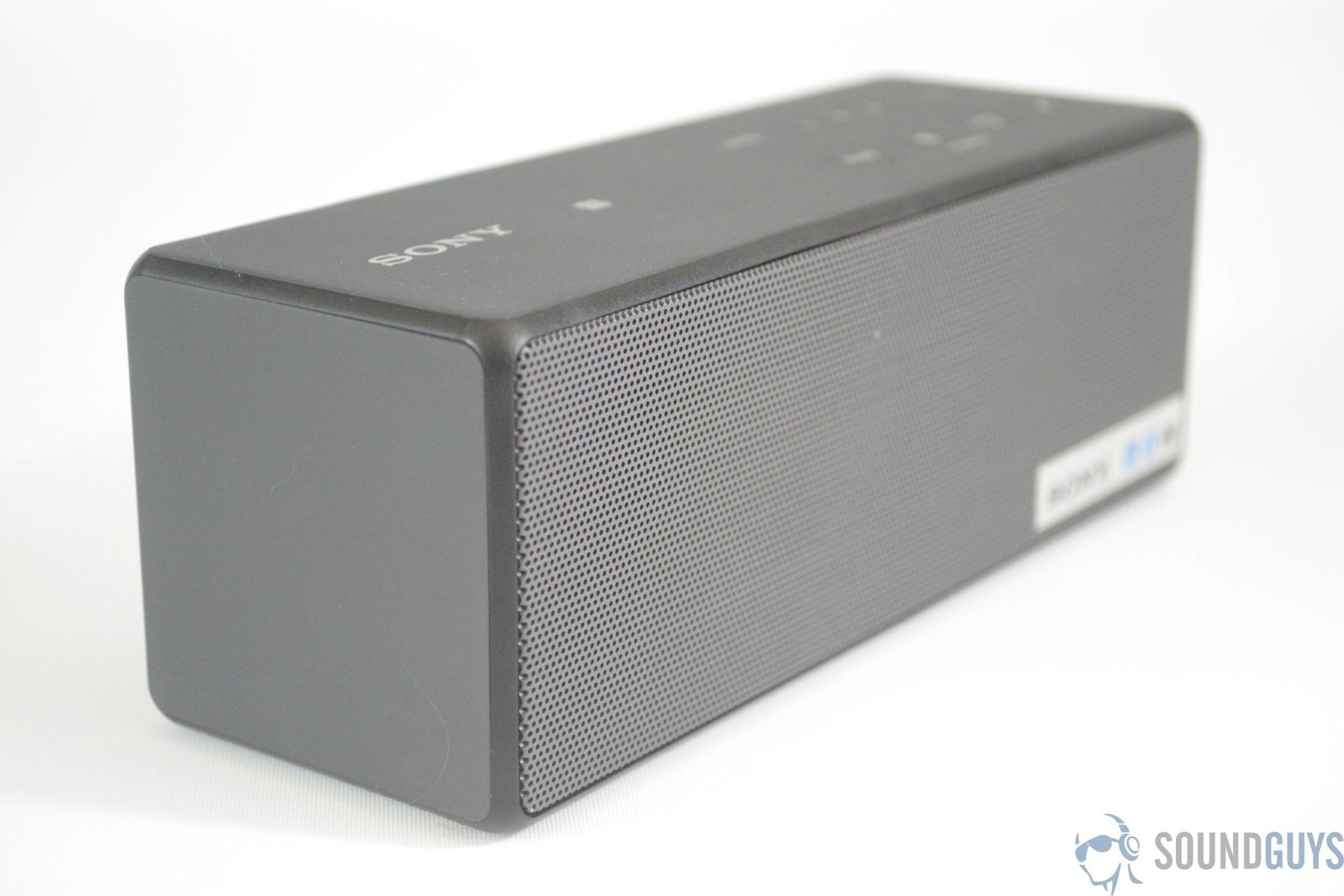 Sony SRSX3 Review
It won't claim to be the very last word in audiophile refinement, but the Sony SRSX3 Bluetooth Speaker is still an elegant, portable option with the ability to deliver bright crisp audio with a full resonant bass. If you want a loud driving sound to keep the party moving, then you've got it with the SRSX3. And if your new smartphone is NFC-enabled, you can enjoy one-touch connectivity too!
Sony's audio excellence
Sony's audio systems have built the company's international reputation over decades. Offering their trademark clean and stylish audio solutions, Sony promise their customers the best performance 'whatever music you love', and 'wherever… you want to hear it'. With Sony's portable audio range you are guaranteed to get high-quality playback plus all the latest features for sharing a digital music experience with your friends.
Sony classic design
Weighing a mere 850g and sporting dimensions of 18.5 x 6.7 x 6.6 cm, the Sony SRSX3 Bluetooth Speaker is stylish and ultra-compact. Adopting Sony's classic sleek shape, the cabinet perimeter is well-defined with its chamfered corners lending a subtle air of individuality. The front speaker grille is neat and functional and covers the whole surface. This effect is also repeated at the rear with the addition of the X3′s connecting ports. At the top, there is a playback control interface, on/off power switch, Bluetooth-pairing and speaker-phone functions.
Good stage presence
Music fans will quickly discover that the Sony SRSX3 review model is a very confident performer. Thanks to its dual bass radiators (firing front and rear respectively) and full-range speaker drivers, the X3 delivers a warm solid and impressive audio performance, with a substantial, party-friendly bass presence. Its 20-watt output delivers plenty of gain, and Sony have provided a 'Clear Audio' preset function to deliver a broader soundstage and offer some EQ processing.
Ultra-connectable
The feature-rich Sony SRSX3 Bluetooth Speaker offers Bluetooth audio streaming, with the ultra-convenient addition of NFC 'one-touch' compatibility with the latest tablets and smartphones. Retro connectability is also ensured via a dedicated aux input for non-Bluetooth devices. One charge gives a music playback of 7 hours, and the X3 also comes with speaker-phone functionality.
Main Features:
Bluetooth 2.1 audio streaming.
NFC one-touch wireless connectivity.
ClearAudio optimised playback.
Audio output: 20 watts.
Speakers: 2 x active full range drivers (10W+10W) + dual passive bass radiators.
Onboard rechargeable lithium-ion battery.
Music playback: 7 hours.
Built-in microphone for hands-free calling.
Sony SRSX3 review
Sony's SRS-X3 Bluetooth speaker is the entry-level model in a range which also features the X5, X7 and the X9. Despite its smaller size and specifications, the SRS-X3 still has a substantial audio presence and manages to kick out a surprising amount of bass from its relatively modest enclosure, and overall, has a very respectable sound. The SRS-X3 seems a very well-made speaker with a hands-free speaker-phone feature and a line-in jack for non-Bluetooth equipment. Sony uses the common micro-USB charging on the SRS-X3 and the unit can also be charged from other USB devices – a convenient feature. My speaker is red but other colours are available, and this model is a very good choice for anyone looking for a compact, portable speaker with a good sound performance.