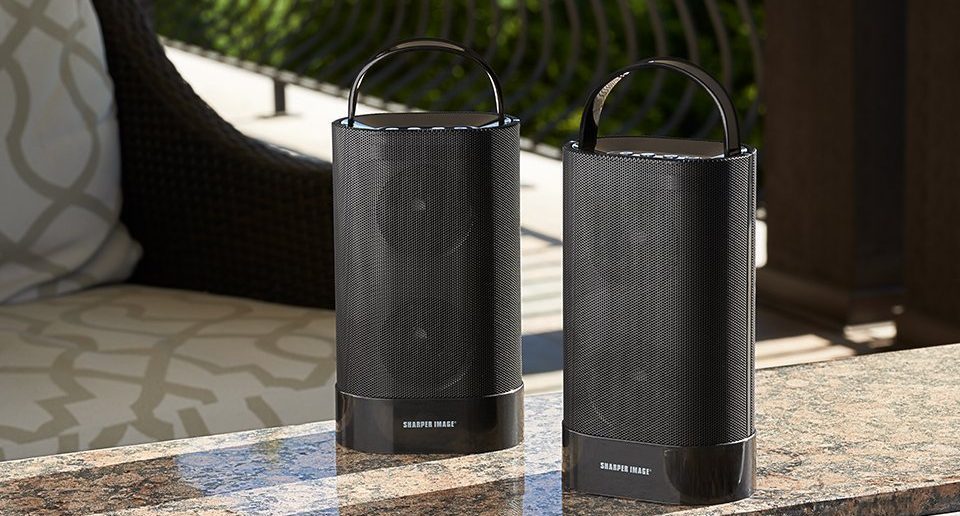 If you're like me and enjoy listening to music in every part of your house including the backyard, then you should consider wireless outdoor speakers as an addition to your existing audio setup. These are a great choice for individuals who don't like dealing with too many wires stretched from one location to another. Wireless speakers are indeed an excellent choice for use outdoors when the possibility of stringing wires is slim to none. Setting up outdoor wireless speakers is fairly easy to do even for people who are not that technical or tech-savvy. Most of today's mid-range receivers are designed to have dual-room/dual-source capability giving you the ability to listen to soft rock in the family room from one audio source and pop music in the backyard from an Apple iPod and a pair of your best earphones.
There are generally two categories that wireless outdoor speakers fall into: Infrared and Radio Frequency (RF). Infrared technology is similar to how your TV remote sends signals from the remote to your TV and controlling the volume, channels and other functions from a distance. Speakers in this category will need a clear line of sight from the receiver to the wireless speakers to ensure that there's no disruption in listening to music. Radio Frequency technology differs from infrared in the sense that is uses waves to transmit signal from the source to the destination. RF is better in my opinion because you don't need to depend on a clear line of sight as the signal passes through objects with ease. The only drawback is that if you use a cordless phone with a frequency of 2.4GHz, then some interference may occur that could disrupt the sound from the wireless speakers.
When shopping for wireless outdoor speakers, you'll need to see what the maximum range is where signal can travel. This shouldn't be a problem for most households as the distance from the family room to the backyard is probably no more than 20-30 feet. The homes that have distances of greater than 100 feet need to make sure that the wireless speakers are capable of supporting that range.
If you live in an area where there's a lot of precipitation annually, then you should consider wireless outdoor speakers that are weatherproof. This can help protect your speakers from becoming damaged from harsh weather conditions. One of the only drawbacks to weatherproof outdoor speakers is that the sound is sacrificed and often sounds muffled due to the design. Generally, it shouldn't be too much of a problem since outdoor wireless speakers aren't meant to provide high-quality sound as indoor speakers are meant for. Fortunately, as technology advances and wireless speakers become more popular the sound quality will also improve tremendously.