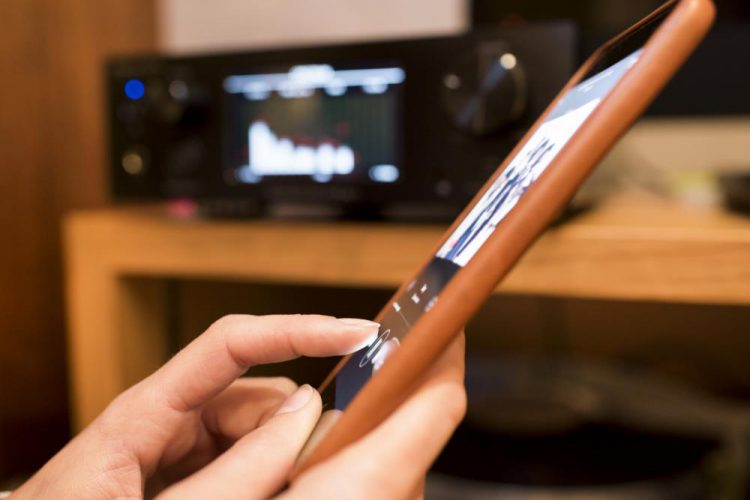 We live in a digital world.
Almost everyone owns a digital gadget –laptops, tablets, smartphones, even wearable computers – that they use in their everyday lives.
Almost all of these gadget owners want a Bluetooth speaker to make the music they listen to on their devices sound better.
In deciding to buy a Bluetooth speaker, a lot of people look at brands like JBL, Bose and Ultimate Ears from Logitech for their first choice. Why not, when these high-end brands all offer speakers with function and form that are well worth anyone's money?
However, the fact remains that not everyone wants to spend a considerable amount of money on a Bluetooth speaker. More often than not, when looking for a Bluetooth speaker, portability and durability are as important as sound.
Choices, choices
But whether you would like to admit it or not, the prospect of buying a Bluetooth speaker can be very confusing and somewhat scary, owing to the fact that there are many brands and models out there – what if you make the wrong choice?
Here are some things you ought to keep in mind when buying a Bluetooth speaker:
More often than not, people think of getting a Bluetooth speaker because a wired speaker does not appeal to them. Why not?
Probably because a wired speaker is not always portable. So in buying a speaker keep in mind its size and the weight, especially if you intend to travel with the speaker most of the time.
The Omaker 4 is an ideal speaker to tote around. Not only is it small and lightweight; it is also water and shock resistant, making it an ideal speaker for outdoor activities.
Bluetooth speakers come in different connectivity range. Most speakers offer a 30-foot range, but some can offer up to 100 feet of connectivity.
Some speakers can detect and stream music even if there are some obstacles in the way, but some can only stream music if they are within the line of sight of the music player.
Again, make sure to get a Bluetooth speaker that will give you the range that you require.
Looking for a speaker with a really long range?
Try the UE Boom 2, which has a Bluetooth connectivity of up to 100 feet – that is three times the range of other available speakers.
Not only that; the Boom 2 also features 360 degree sound that allows you to get louder and a more powerful audio performance that's perfect for small gatherings.
Most Bluetooth speakers offer rechargeable Lithium-Ion batteries, but most of these batteries are not replaceable. After a certain number of charge cycles, the battery dies and you would have to get a replacement (usually after two to three years).
While some speakers have replaceable batteries, these are not very common. Before you buy a speaker, make sure you decide if you want a speaker with rechargeable or replaceable batteries.
If it's power you want, it's power you get from the Photive HYDRA Bluetooth speaker, which claims to have a battery life of 8 hours for a single charge.
Many users are surprised to find that he Hydra's battery life lasts longer than advertised, because they are able to play music on the speaker for days without the battery conking out on them.
Sound Quality
The quality of the audio output, of course, is still important in buying a speaker, even if you have no choice but to buy a speaker that is on the lower end of the price spectrum.
A lot of affordable speakers offer audio performance that is good enough for the majority of Bluetooth speaker users, but if you are somewhat an audiophile and want your highs and mid ranges really sharp and distinctive and your lows deep, rich and pounding, you must be ready to spend more.
If you want a really cool speaker with clear and vibrant audio and good bass, the Bose SoundLink Color Bluetooth speaker is a good choice.
Unlike other speakers whose treble suffers when the volume is turned up, the SoundLink Color is able to keep its highs and mids in order, so there is no distortion, and because the speaker is from Bose, you are sure to get the kind of bass that Bose is really known for.
Special features
Different Bluetooth speaker models offer various additional features. There are some models that offer Wi-Fi and NFC connectivity.
Some double as a speakerphone. There are also units that have memory card slots that allow you to play music even if your smartphone or tablet is not connected to the speaker.
Most Bluetooth speakers have an auxiliary port that allows for wired connection between the speaker and non-Bluetoothmusic sources. Before deciding to buy a speaker, think through these special features and decide which ones you want your speaker to have.
The JBL Flip 3 is one good option if you want a speakerphone that has noise and echo canceling properties. The Flip 3 can also connect with two more speakers to give you an even more amazing audio performance.
Design and color
Looks are not everything, but when it comes to Bluetooth speakers, the form contributes to the substance. More often than not, the size and the shape of the speaker has a considerable effect on the sound being produced.
It is also known that the bigger the speaker is, the better the sound will be. You must also consider the color, especially if you will be taking the speaker with you everyday.
There are models that feature minimalistic designs, while there are also speakers that come in fun and funky colors, and this is also something to think through before you buy a Bluetooth speaker.