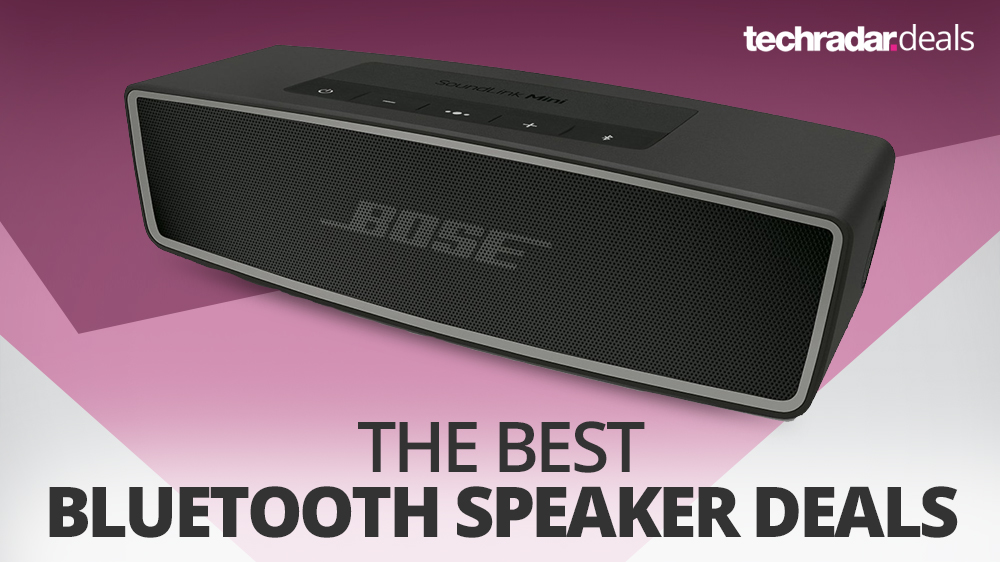 It might sound hard to believe but some of the best budget Bluetooth speakers are capable of taking your music quality and listening pleasure to a whole new level. After sampling the playback experience offered by budget speakers, you won't want to go back to hearing your favourite tracks output through even the most feature-rich smartphones and tablets.
With a portable wireless speaker you can not only enjoy decent audio quality, but also give your music the soundstage and extra acoustic space it deserves. And, of course, it's a great natural way to share music with your friends too. Let's look at some of the more affordable options available in today's competitive portable audio market:
Anker MP141
The Anker MP141 is a tiny audio cube with plenty of pleasant surprises on board. Looking neat with its eye-catching rounded corners, the MP141 has a smooth stylish enclosure with a speaker grille occupying its top surface. An uncomplicated control interface sits at the front, with a 3.5-mm line input and USB charging port located at the rear.
Onboard Bluetooth 2.1 functionality, with a range of 33 feet, means the unit is compatible with a broad range of tablets and smartphones, with non-Bluetooth wired audio also available via the rear line input. Audio power is supplied by a 4-watt, 2-inch driver, and – with the aid of a bass port – the MP141 delivers full-spectrum audio of remarkable clarity with a well-defined bass. A playback time of 20 hours – astounding for budget speakers – and a built-in microphone for hands-free calls, completes the MP141 feature set.
Azatom Droid
The UK-built Azatom Droid is a powerful portable partner for your mobile audio devices. A futuristic cone shape standing 6.5-cm tall with a slight taper, the Azatom Droid is robustly built with a top-mounted speaker grille, and has playback controls and peripheral connectors located on the sides near the base.
Equipped with the latest Bluetooth 4.0, the Droid can thus deliver high-quality streamed audio whilst also allowing access to the enhanced functionality of the latest smartphones and tablets. Advanced Azatom audio engineering gives the Droid superior audio qualities, thanks to the combined efforts of a large 52-mm full-range driver, a sub-woofer and dual bass ports, plus the clever manipulation and optimisation of airflow characteristics within the enclosure. A 3.5-mm stereo audio input also allows access to non-Bluetooth audio sources via a wired connection.
KitSound BoomBar
Featuring a slender profile, distinctive soft-touch finish and a simple push-button control interface, the stylish Kitsound BoomBar offers two possible listening modes: laid on a flat surface, the BoomBar gives omni-directional playback, whilst using its convenient stand feature provides a more focussed performance alternative. Featuring Bluetooth 2.1 connectivity, the BoomBar pairs easily with any tablet or smartphone for audio streaming, and a 3.5-mm aux-input is also provided for cabled connection allowing access to music from non-Bluetooth audio devices.
There's also a hands-free speakerphone facility and an incredible extended battery life of up to 20 hours. Sonic performance is efficiently handled by dual 2-watt, full-range drivers with bass frequencies further enhanced by a passive bass radiator. This considerably extends low-end response, giving the BoomBar a richer and more full-bodied performance than might be expected from all but the best budget Bluetooth speakers.
Creative D80
The Creative D80 is a well-built wireless speaker with a powerful sound which comes in a bright choice of colours. A pleasingly rounded shape about the size of a medium marrow, the D80 has a large speaker grille at the front, with a small centred control interface. Despite its relatively compact size, the D80 is equipped with twin 3-inch, full-range drivers and a dedicated bass port.
As a result, its clear, balanced and detailed audio performance easily matches that of the best budget Bluetooth speakers. Bluetooth connectivity allows wireless audio streaming via all Bluetooth compatible mobile audio devices, and there is also a convenient aux-input for non-Bluetooth equipment. Unlike most budget speakers, the Creative D80 is mains-operated and thus lends itself best to indoor audio-streaming.
The Brick
At 12.7 x 6.4 x 5.1 cm, and weighing just 245 grams, the Brick will fit into your coat pocket almost as easily as some well-known chocolate bars. The Brick's cabinet looks smooth and sleek, featuring a cutaway lattice framework on all sides with a speaker grille behind, and a prominent logo. The top panel has a simple control interface, whilst a 3.5-mm aux input and USB charging port are tucked away at the back.
With its 40-mm full-range drivers and active bass diaphragm, the Brick delivers more than acceptable audio volume and clarity for its size – certainly enough to fill a moderate-sized room. Owners of the latest smartphones and tablets will appreciate the fact that Bluetooth pairing also includes enhanced one-touch NFC functionality. As with many budget speakers, there's a hands-free speakerphone, and battery life is rated at 10 hours.
While there are many other budget bluetooth speakers capabel of providing decent sound quality without breaking the bank, these 5 hold the top 5 spots for sound quality on a budget.
5 of the Best Budget Bluetooth Speakers available in the UK