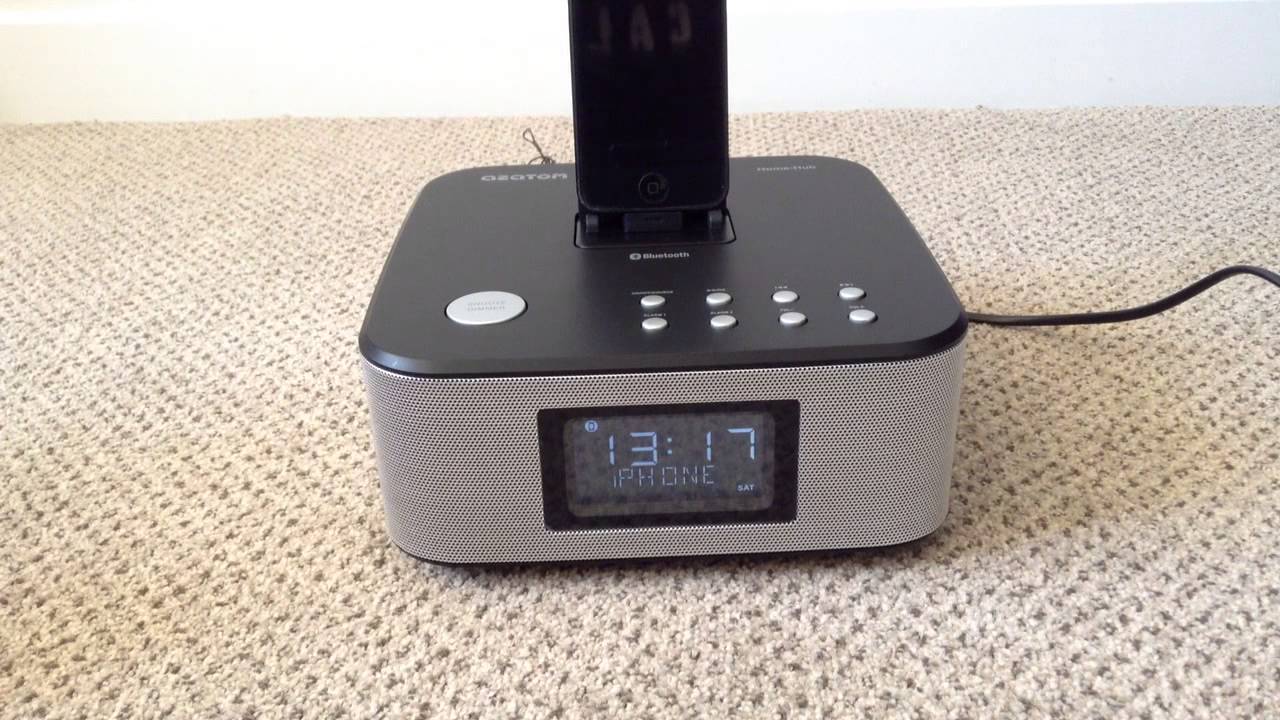 The Azatom Home Hub is equipped with many components normally found only in high-grade acoustic playback systems. As a result, the Azatom Bluetooth speaker is a multi-tasking unit which will not disappoint you with its outstanding sound quality just because it offers extra functionality. In addition, you will find the Home Hub incorporates some special features too – such as a facility to exchange Apple device information.
Azatom advanced technologies
UK-based Azatom specialise in 'partner products' for high-tech digital devices. With their distinctive audio focus, Azatom's innovative technologies are designed for modern living 'to give people greater freedom and enjoyment from their devices'. Forsaking cheaper 'artificial enhancement' techniques which mix in components not present in the original audio, Azatom technologies instead refine and enhance the actual performance, producing a more musical 'high-end' audio performance as a result.
Stylish modern design
A sleek alarm, docking facility, and music system, the Azatom Home Hub is designed to function as an entertainment centre. With its smart appearance and tasteful lines the Azatom Bluetooth speaker will fit unobtrusively into any chosen interior environment, and, when used as a bedroom music-alarm, its night-time-friendly black colouring is a distraction-free bonus. For added convenience, the dock at the top can be closed flat whilst not in use, giving the Home Hub a neat and tidy profile which adds to its appeal.
Alarm clock with music power
With their significantly poorer quality components, not many alarm clocks will be able to compete with the Azatom Bluetooth speaker on music performance. Using Azatom's in-house driver technology enables the Azatom Home Hub to deliver a much higher playback quality during music streaming than would normally be possible.
High-density driver materials with powerful neodymium magnets coax clear full-spectrum audio from the system. Driven by an amplifier delivering a 30-watt output, the Azatom Home Hub review model's sound is powerful, yet distortion-free, and two Azatom-designed bass ports ensure the unit does full justice to all low frequency bass elements.
Well-connected
Equipped with Apple's Lightning Connector, the Azatom Home Hub review model is fully compatible with all of Apple's audio-function devices including the iPhone 5, and iPads – such devices can, of course, also be charged via the Home Hub. Similarly, all Bluetooth-enabled devices can also be used to stream audio, with aux-input connectivity available for older devices.
Main Features:
Alarm Clock: 2 alarms, program options, snooze function.
FM Radio: auto-tune, 20 presets.
Bluetooth: 2.1 + EDR.
Lightning Adapter: Apple devices.
Output: 30 watts.
Speaker Configuration: x 2 plus dual bass ports.
Audio frequency response: 40Hz – 20 kHz
Adjustable EQ settings.
Aux-input: 3.5 mm stereo jack
Azatom Home Hub review
I had been after a docking station for some time and decided to take a plunge and buy this one after reading the description and some other Azatom home hub user reviews. It was the right decision, and it's certainly exceeded my expectations! I was amazed at the loudness. The description says 'high-quality sound' and that sure is so. It's located upstairs but I can still hear it all over the house.
For me, it's the Bluetooth that really makes this product a must have. I'm not keen on leaving my phone in a dock just to listen to my music tracks. Now, with Bluetooth, I can wander around using my phone whilst the dock still plays my tracks. That's so much easier and now I just ignore the docking part. With Bluetooth you can connect other Bluetooth-enabled devices too. So when my friends come over they can also hook up.